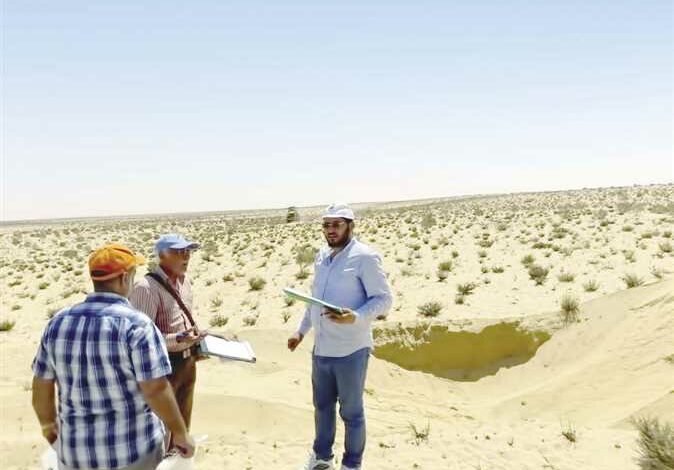 Egyptian President Abdel Fattah al-Sisi ordered work be done to properly establish the electrical infrastructure for the New Delta giant agricultural project, in order to prepare for future increase in electrical loads brought on by expanded development.
Sisi made the order on Saturday in a meeting with Prime Minister Mostafa Madbouly, and Minister of Electricity and Renewable Energy Mohamed Shaker.
The president briefed on the completion of infrastructure work to secure the electricity supply to the North Coast region now and in the future, which will thereby support the necessary infrastructure for the electrical interconnection project with Libya.
Presidential spokesperson Bassam Rady said that the meeting also reviewed the Ministry of Electricity's various strategic projects across Egypt.
The Minister of Electricity and Renewable Energy presented electrical supply of the giant agricultural project New Delta with a total area of 2.2 million feddans, and efforts to connect it to the national grid.
Rady added that the Minister of Electricity reviewed the latest developments in cooperation with long-standing international expertise, within the national strategy to generate green hydrogen energy using renewable energy.
Sisi also ordered to continue national plans to enhance the renewable energy and maximize its value to diversify the sources of energy supply on which the development process in Egypt depends.
This includes the national strategy for the production of green hydrogen and to enhance the state's goals of owning the capacity in generating its own energy and keeping pace with global development in this field as a promising source of energy.
The meeting also followed-up electrical supply work for the National Project for the Development of Sinai, which seeks to contribute to the formation of integrated residential and urban communities in Sinai.