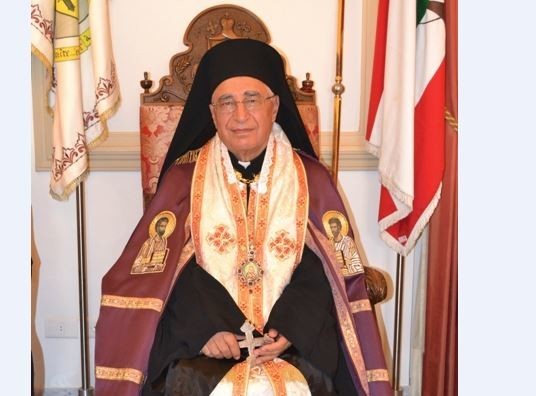 The new patriarch of the Roman Catholic Church in Egypt Youssef al-Absi, who was elected on June 21 at the Melkite Greek Catholic Church, has been officially appointed by President Abdel Fattah al-Sisi, thus succeding Gregory III Laham, said patron of the Catholic Cathedral of Resurrection in Alexandria Youhanna George on Tuesday.
George told Al-Masry Al-Youm that Gregory III Laham had submitted his resignation a few months ago to Pope Francis because of health conditions that prevented him from continuing to exercise his patriarchal duties.
Absi is a Syrian national who was born in Damascus on June 20, 1946. He studied at the Missionary Society of Saint Paul the Apostle (Paulist Fathers). He was ordained a priest in 1973 under Patriarch Maximos V Hakim. After he took several pastoral positions, he was elected as the President of the Missionary Society of Saint Paul the Apostle in 1999.
He was elected as a Patriarchal Vicar and Archbishop of Tarsus, Turkey, by the Synod in 2001 and received the episcopal ordination of Patriarch Gregory III Laham with the help of Bishop Youhanna Mansour and Metropolitan Joseph Claas in the Cathedral of St. Paul in Harissa, Lebanon, in 2001. He was appointed as a Patriarchal Vicar in Damascus in 2006.
Gregory III Laham was elected on November 29, 2000, as Patriarch of Damascus, replacing Patriarch Maximus V Hakim, who abdicated his position at the age of 92 because of health problems.
Edited translation from Al-Masry Al-Youm