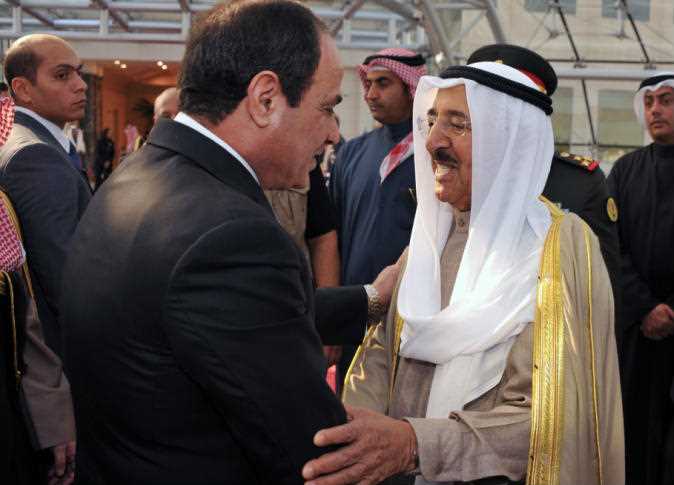 Egypt's President Abdel Fattah al-Sisi on Tuesday met with the Emir of the State of Kuwait Sheikh Nawaf al-Ahmad Al-Jaber Al-Sabah, in Kuwait, official spokesperson for the Presidency Bassam Rady, said.
Sisi thanked Al-Sabah for the warm reception and hospitality, stressing Egypt's keenness on the stability and security of Kuwait and all friendly Gulf states, supporting them against internal and regional challenges.
He called their continued stability an integral part of Egyptian national security.
The Egyptian president also expressed his pride in the depth of strategic relations between the two countries, as well as his keenness to strengthen and diversify joint bilateral cooperation and push relations to broader horizons in various political, security, economic and commercial fields.
Al-Sabah praised Egypt's prominent role in strengthening joint Arab action against the current challenges in the region. He called it a rolemodel to be followed in maintaining stability and advancing developmental, economic and social conditions in the Arab world.
Sisi and Al-Sabah exchanged views on a number of Arab and regional issues of common interest, as well as the Egyptian-Kuwaiti efforts to enhance aspects of bilateral cooperation, especially in light of the imminent convening of the thirteenth session of the Egyptian-Kuwaiti committee in Cairo, and the Egyptian-Kuwaiti consular committee, Rady said.
The two leaders also discussed existing counter terrorism efforts.