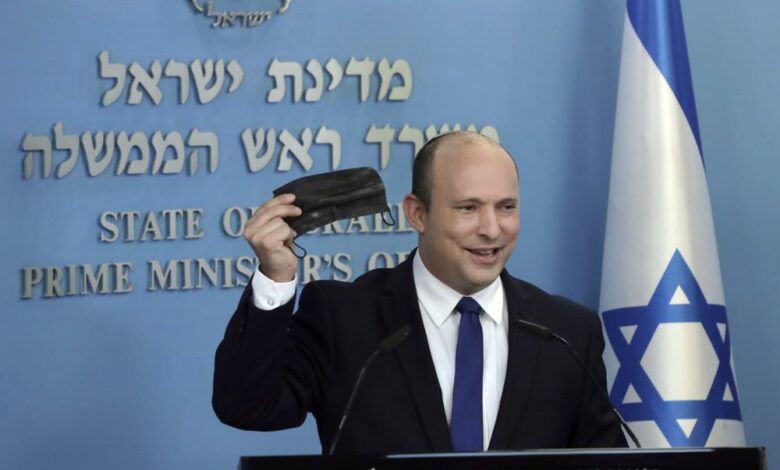 A statement issued by the Israeli Prime Minister's Office announced on Wednesday that Egyptian President Abdel Fattah al-Sisi invited Israel's Prime Minister Naftali Bennett for an official visit to Egypt in the coming weeks.
"Today, Bennett met for the first time with Egyptian Intelligence Minister Abbas Kamel in his office in Jerusalem and spoke with him about the political, security and economic dimensions of Israeli-Egyptian relations," Director of the Prime Minister's Office in Israel Ofir Gendelman said in a Facebook post.
During the meeting, the security sitation in the Gaza Strip and Egypt's role as a mediator in the Israeli-Palestinian conflict were discussed.
Kamel extended an invitation to Bennett, on behalf of President Sisi, to pay an official visit to Egypt in the coming weeks, Gendelman added.
Egypt was the first Arab country to make peace with Israel in 1979. However, relations between the two countries can be characterized as a "cold peace", largely due to Israel's criticism by Egyptian media and the general public.
However, relations between both countries have improved in recent years. Egypt and Israel were both signatories last year on Tuesday the East Mediterranean Gas Forum charter, and the two are currently coordinating cooperation in natural gas and future plans to liquefy Israeli gas in Egypt for re-export.