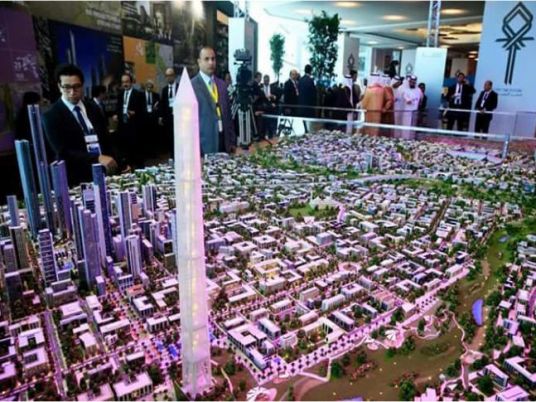 President Abdel Fattah al-Sisi instructed that administrative buildings in the New Administrative Capital should be run using solar power, which will boost Egypt's solar energy field, increase employment opportunities in the field, and reduce the cost of solar energy equipment, said Mohamed Moussa Omran, chairman of the New and Renewable Energy Authority.
At a press conference, Omran announced the launch of the first current transformer to reduce the cost of producing energy via solar plants. The state places great importance on increasing our reliance on renewable energy, he added.
The Ministry of Electricity has made a significant amount of legislative amendments to allow the participation of the private sector in energy production projects for both conventional and renewable energy.
He praised the active contribution of the private sector companies in the production of energy in Egypt, citing Schneider Electric company as an example. He pointed out that Schneider contributed 1500 MW to the Electricity Ministry's urgent plan for 2015.
The Renewable Energy Authority seeks to increase the proportion of local manufacturing in renewable energy projects to more than 50 percent, Omran mentioned.
The authority has augmented the grid by 220 MW, produced by 13 wind turbines at Gabal al-Zait station, said Omran. An additional 220 MW is planned to be added by the end of July 2017.
Waleed Shata, chairman of Schneider Electric company, which manufactured the first current transformer for renewable energy in Egypt, stressed the important role of the private sector in the government's plan to produce 20 percent of Egypt's energy from renewable energy by 2022.
He added that the solar energy sector in particular was promising in Egypt.