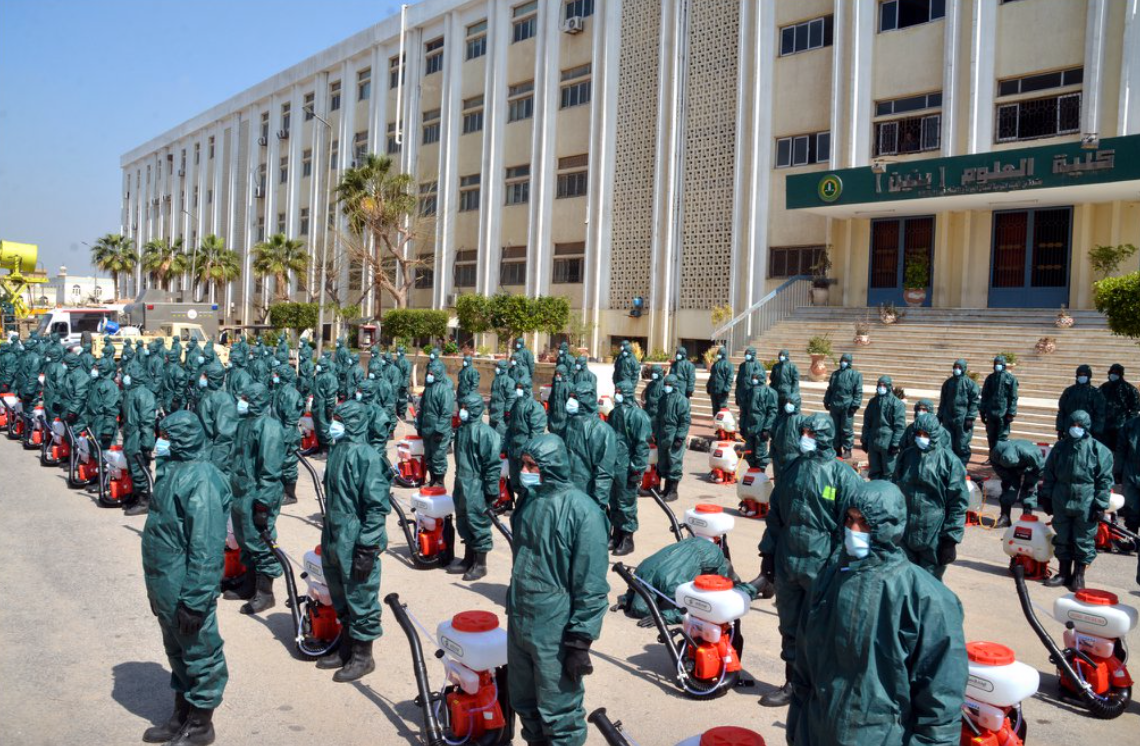 Egyptian President Abdel Fattah al-Sisi on Tuesday hailed the anti-coronavirus measures his country has undertaken, calling the results "reassuring" based on his daily-follow ups, according to the president's official Facebook and Twitter pages.
These results show that the people and state are serious and united in tackling this pandemic, Sisi said.
The president called on citizens to continue implementing the government's measures to overcome this crisis and protect their homeland.
Egypt's Prime Minister Mostafa Madbouly imposed a two-week nationwide curfew from 7 pm until 6 am beginning on Wednesday and extended school closures an additional two weeks to fight the spread of coronavirus.
During a press conference on Tuesday, March 24,  Madbouly also announced that shops will be closed from 5 pm until 6 am during the week, while all stores will be subjected to a complete shutdown on Fridays and Saturdays. All means of public and private transportation are suspended during curfew hours.
The closure decisions do not include bakeries, pharmacies, grocery stores or supermarkets outside shopping centers, Madbouly said, adding that restaurants will be limited to home delivery only.
A statement by the Egyptian Presidency said that Sisi allocated LE100 billion to finance this comprehensive plan and its precautionary measures.
Sisi also decided on Sunday, March 29 to increase by 75 percent monthly allowance for medical professionals, which provides compensation for working conditions, at a total cost of about LE 2.25 billion. Sisi also ordered the establishment of a risk fund for healthcare workers in hospitals across the country. The decision includes physicians working at university hospitals.
Egypt on Tuesday confirmed five additional deaths and 54 new coronavirus cases, bringing the country's number of confirmed total cases so far to 710.
Forty-six people have died from the virus in Egypt.
These newly infected cases are all Egyptian nationals who returned from abroad or were in contact with previously confirmed cases in Egypt, Health Ministry Spokesperson Khaled Megahed said, adding that the total number of fully-recovered cases rose to 157 on Tuesday, all of whom have been discharged from isolation hospitals.
Seven cases left quarantine on Tuesday.