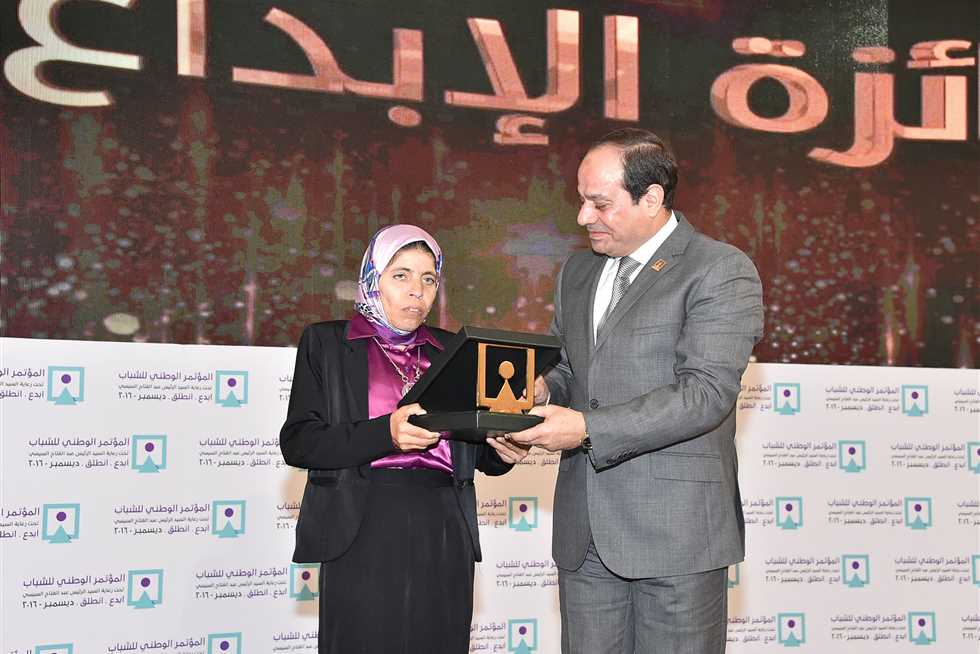 Mona al-Sayed, known in the local media as the 'Woman with the Cart' received on Saturday the gift of President Abdel Fattah al-Sisi, which is a Suzuki Van, promised by the president when he met her at the presidential palace in November. He wrote on the car "gift from Egypt to the daughter of Egypt."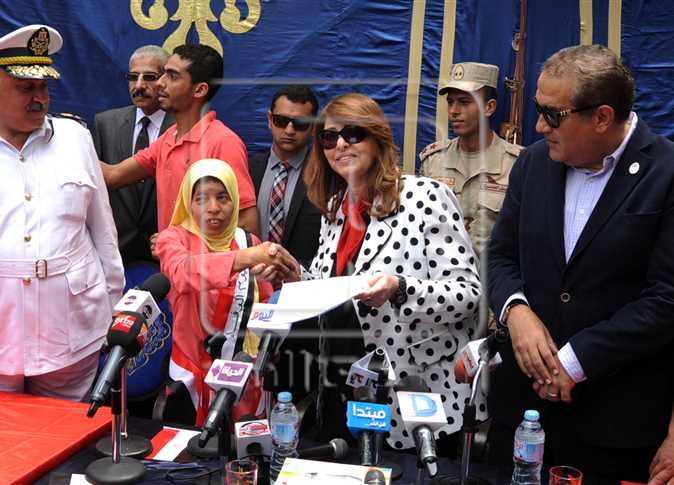 In the presence of the presidential representatives; Tahya Masr Fund team members; the executive leaders of the governorate; and Major General Hani Khair, director of traffic; the 'Woman with the Cart' received the car during a celebration the Anfushi Culture Palace.
She took a ride, accompanied by her nephew, drving around after the end of the ceremony, while press members were taking photos of the event.
Sisi met the "Woman with the Cart" last year at the presidential Ettihadiya Palace.
The photo of the woman pulling a heavy cart, loaded with merchandise in Alexandria, had earlier gone viral on social media, prompting sympathy with her.
Housing Minister Mostafa Madbouly handed over in January a new apartment to Mona al-Sayed.
Sayed sent a message to Sisi thanking him saying: "Thank you Mr. President. You met your promise. May God keep you safe and bless you and may you always be a role model for Egypt." She added that she will be moving into her new apartment with her family.
Sayed said she would not stop working, even after all her demands were achieved.