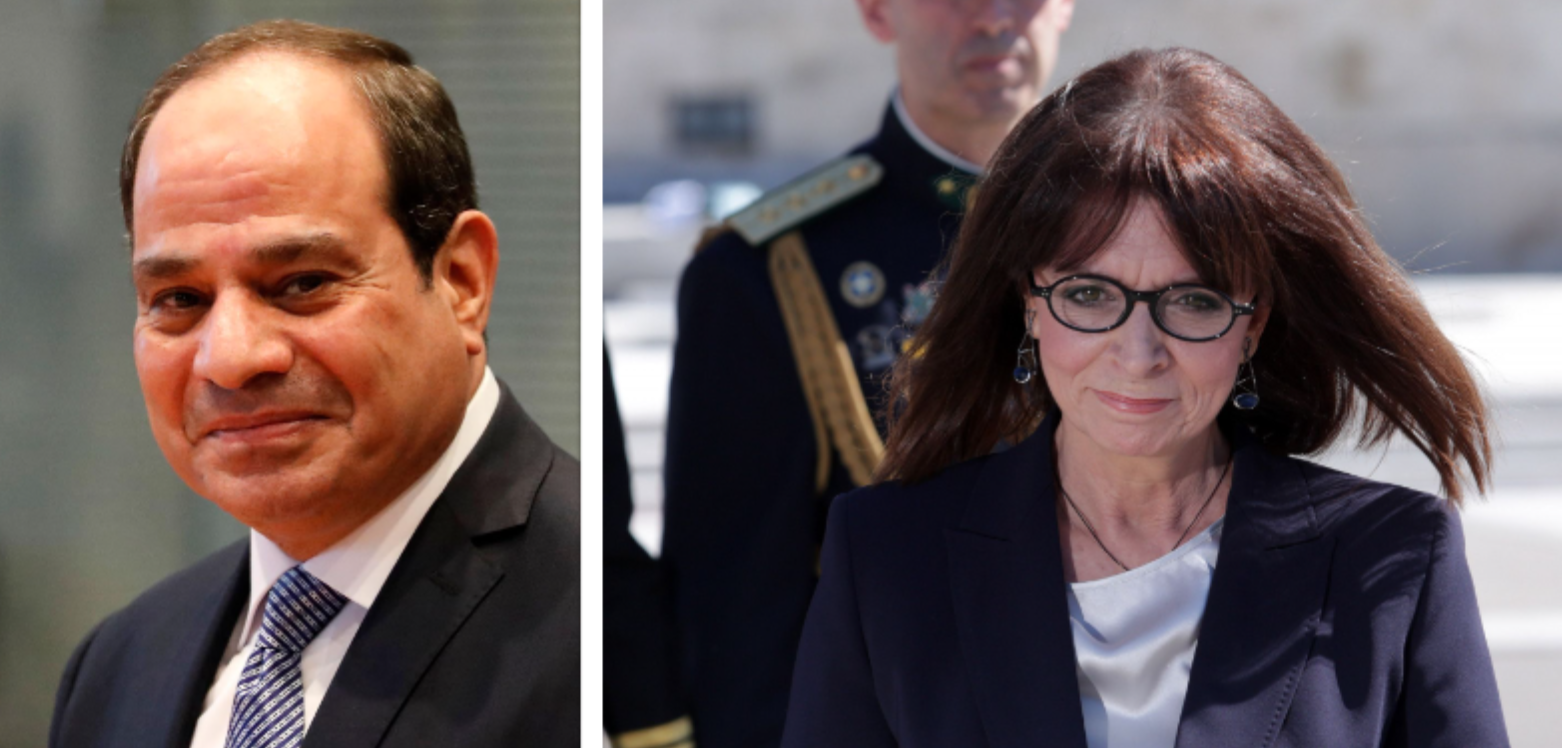 Egyptian President Abdel Fattah al-Sisi affirmed in a joint press conference with Greek prime minister Kyriakos Mitsotakis that Egypt and Greece have agreed to continue cooperating on regional security threats.
The Egyptian president expressed his support for an urgent and comprehensive solution to the Cyprus crisis, while the Greek PM asserted that all foreign powers should withdraw from Libya until a solution is reached.
"We are in war, peace, and development side by side, as we are two friendly countries," the Greek official said.
Mitsotakis expressed his appreciation for Egypt's role in the region, directing his speech to Sisi, saying: We welcome you in Athens.
Sisi traveled to Athens on Tuesday to meet with the prime minister and Greece's President Katerina Sakellaropoulou to discuss relations between the two countries, according to Sisi's spokesperson Bassam Rady.
The two presidents expressed mutual appreciation for the strong relationship between Egypt and Greece, as Sakellaropoulou noted her pride in the extensive and historical ties they share.
The Greek President also thanked Egypt for its pro-Greece stance and recognized Egypt's highly-respected status in the international community.
President Sisi expressed Egypt's desire to deepen and strengthen relations, especially in economic and commercial fields, by maximizing the volume of Greek investments in Egypt.
Sakellaropoulou affirmed Greece's eagerness to strengthen bilateral ties and relations with Egypt in all fields.
According to Rady, the meetings dealt with a number of issues of regional interest, including handling illegal immigration, achieving interfaith coexistence, and supporting peaceful solutions to the existing crises in the region.
Views were also exchanged regarding combating terrorism and extremist ideology, as Sisi reviewed Egypt's progress in doing so over the last few years.
Edited translation from Al-Masry Al-Youm