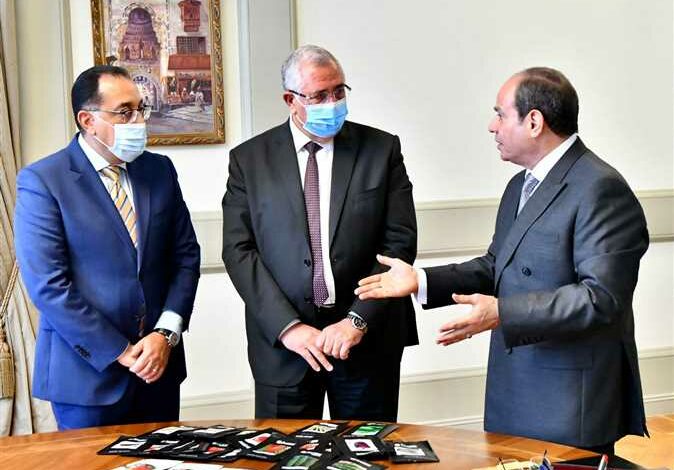 Egyptian President Abdel Fattah al-Sisi discussed the optimal use of rainwater and torrential rain in the development of rain-fed crops in a meeting with Prime Minister Mostafa Madbouly, Minister of Irrigation and Water Resources Mohamed Abdel-Aty, Minister of Agriculture and Land Reclamation al-Sayed al-Quseir.
Sisi followed up on joint efforts between the Ministries of Irrigation and Agriculture in sequestering and distributing rainwater and torrential rain to prevent its waste and achieve optimal use of it in rainy areas across Egypt.
The project aims to reach the maximum possible amount of storage especially in Sinai, the northern coasts and some areas of the Red Sea governorate.
The meeting also reviewed current efforts to rehabilitate and maintain old water wells, as well as building dams and barriers to conserve rainwater and use it in the development of valleys, natural pastures and various rainwater-based crops in cooperation between the Ministry of Irrigation as well as the Desert Research Center of the Agriculture Ministry.
Sisi ordered to continue all efforts that would achieve the optimum use of all available water resources in Egypt, and integrate it with the state's national project to line canals and drains.
The Minister of Irrigation reviewed the hydrological and engineering studies of planned dams to conserve rainwater, in addition to the efforts to modernize the nation's irrigation systems.