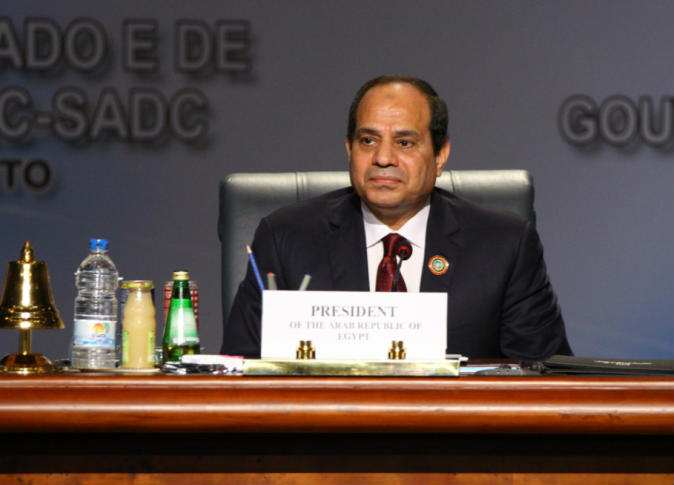 President Abdel Fattah al-Sisi has delivered a speech on the occasion of Judiciary Day, stressing the independence of Egypt's judiciary and offering his support to judges in their difficult work.
During his speech, delivered at the High Court building in downtown Cairo, the president said that neither he nor other government officials interfered with judicial verdicts or procedures.
"Since I came to power, I have been keen on highlighting the independence of the judiciary," he said. "Today, I confirm again that I distance myself and all other officials from any suspicion of influencing court rulings of interfering with its affairs."
He expressed his confidence that Egyptians would remain united, despite local and foreign attempts to halt progress in Egypt, asserting that Egyptian judges are the best evidence of the insistence of the Egyptian people on maintaining their patriotic identity.
He expressed his appreciation for the efforts of judicial authorities with regard to their responsibilities, saying also that citizens have responsibilities that balance their rights.
"Everyone is equal in the eyes of the law," he said. "Every right that citizens enjoy is matched by a commitment that they should fulfill."
He concluded with greeting the Supreme Judicial Council on the special occasion of Judiciary Day.
Edited translation from Al-Masry Al-Youm