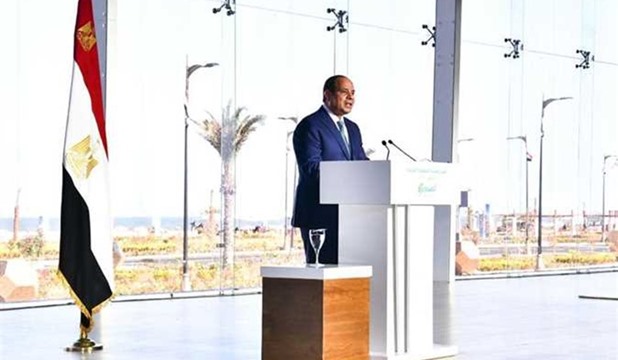 President Abdel Fattah El Sisi said Thursday that the "Decent Life" initiative has been a dream for all of us, noting that the state is keeping its promise that projects of "Decent Life" could be achieved as soon as possible.
In a dialogue with the students of New Mansoura University, Sisi said that the initiative of "Decent Life" has been planned several years ago and especially pertaining to the sanitary drainage in Egyptian villages.
Sisi said: "Before I assume office, only 11 percent was accomplished of the sanitary drainage projects and there has been many challenges to overcome."
He mentioned that such challenges included the rise in construction prices and huge funding, which are matters that hindered the implementation process.
At the current time, the plan has been outlined to finish such projects in three years, but the first phase was difficult to be finalized in time in view of the impact of the Russia-Ukraine crisis, Sisi noted.
Sisi said that the state has been surprised that the capabilities of companies operating in Egypt was not up to the size of activities which are being implemented and it was hard to finish such huge work in one year.
He said when "Decent Life" initiative was announced, the initial was up to EGP 700 billion, but now the cost stands at EGP one trillion and the increase of EGP 300 billion is not easy to afford.
Sisi made it clear that the materials that are needed for such mega projects to be accomplished was not enough, noting that the state has promised to finish such program as soon as possible.
He reiterated that "Decent Life" program is not targeting the governorate itself but the most needy villages which suffered the absence of services and infrastructure.
Sisi thanked all volunteers who participate in any work that serves all Egyptians and not only their close relatives.
He wrapped up his dialogue with students by thanking the companies which joined the construction of such projects and asked them to do much effort to achieve the objectives.
MENA