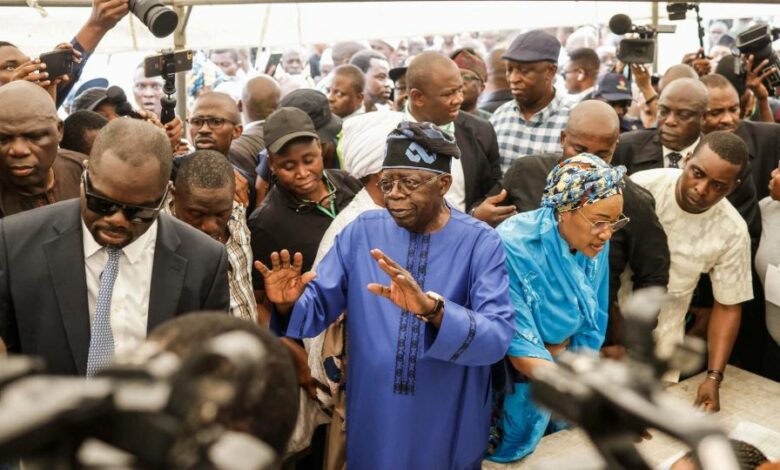 President Abdel Fattah al-Sisi on Saturday congratulated Nigeria's new President Bola Ahmed Tinubu on winning the presidential elections.
Sisi also congratulated the Nigerian government and people on holding presidential and parliament elections successfully to establish the pillars of democracy in the west African country, Presidential Spokesman Ahmed Fahmy said.
The President also wished Tinubu success in leading his country.