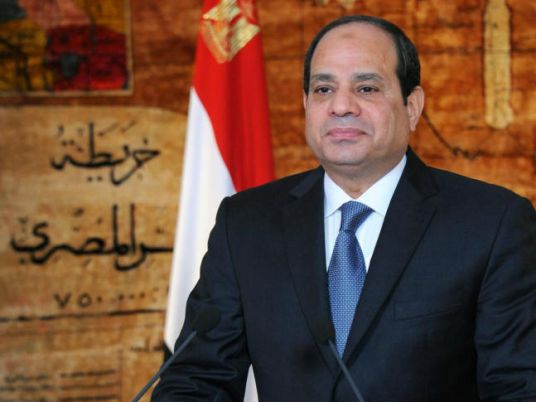 Egypt president Abdel Fattah al-Sisi said Thursday that confronting terrorist and extremist organizations should be based on unified standards, through an integrated approach that includes addressing the countries that finance terrorism and provide political and media coverage for it.
Sisi's remarks came during his meeting with US Central Intelligence Agency (CIA) Director Mike Pompeo. Sisi stressed that the Egyptian-American relations are extended and strategic in nature, and stressed Egypt's keenness to continuously upgrade them to wider horizons in the interests of the two friendly peoples.
Sisi said that confronting terrorism should include addressing the intellectual and developmental dimensions related to the phenomenon.
The spokesman for the presidency Alaa Yousuf, said that Pompeo praised the strategic relations between Egypt and the United States, pointing to his country's keenness to strengthen and build on them at all levels, especially the security field, in light of the increasing dangers that surround the Middle East and the world.
The CIA director praised the role of Egypt as a cornerstone for achieving stability, security and peace in the Middle East, praising its leading role in confronting and combating terrorism at all levels.
President Sisi praised the security and military relations between the two countries, which have contributed to the establishment of stability and peace in the region for decades, stressing the importance of enhancing coordination and consultation between the two sides to deal with the challenges posed by the current regional and international conditions, especially with regard to combating terrorism and resolving existing crises in a number of countries in the region.
Khalid Fawzi, head of the General Intelligence Service, Rick Waddell, deputy national security adviser, and US Ambassador to Cairo Stephen Beecroft, attended the meeting between president Sisi and Pompeo.
The meeting discussed a number of regional and international issues, especially with regard to the current situation with Qatar, the fight against terrorism and the crises in the region.
The president stressed that Egypt is exerting maximum efforts to support initiatives to resolve the existing crises in a number of countries in the region through political solutions, stressing the need to preserve the territorial integrity of these countries.