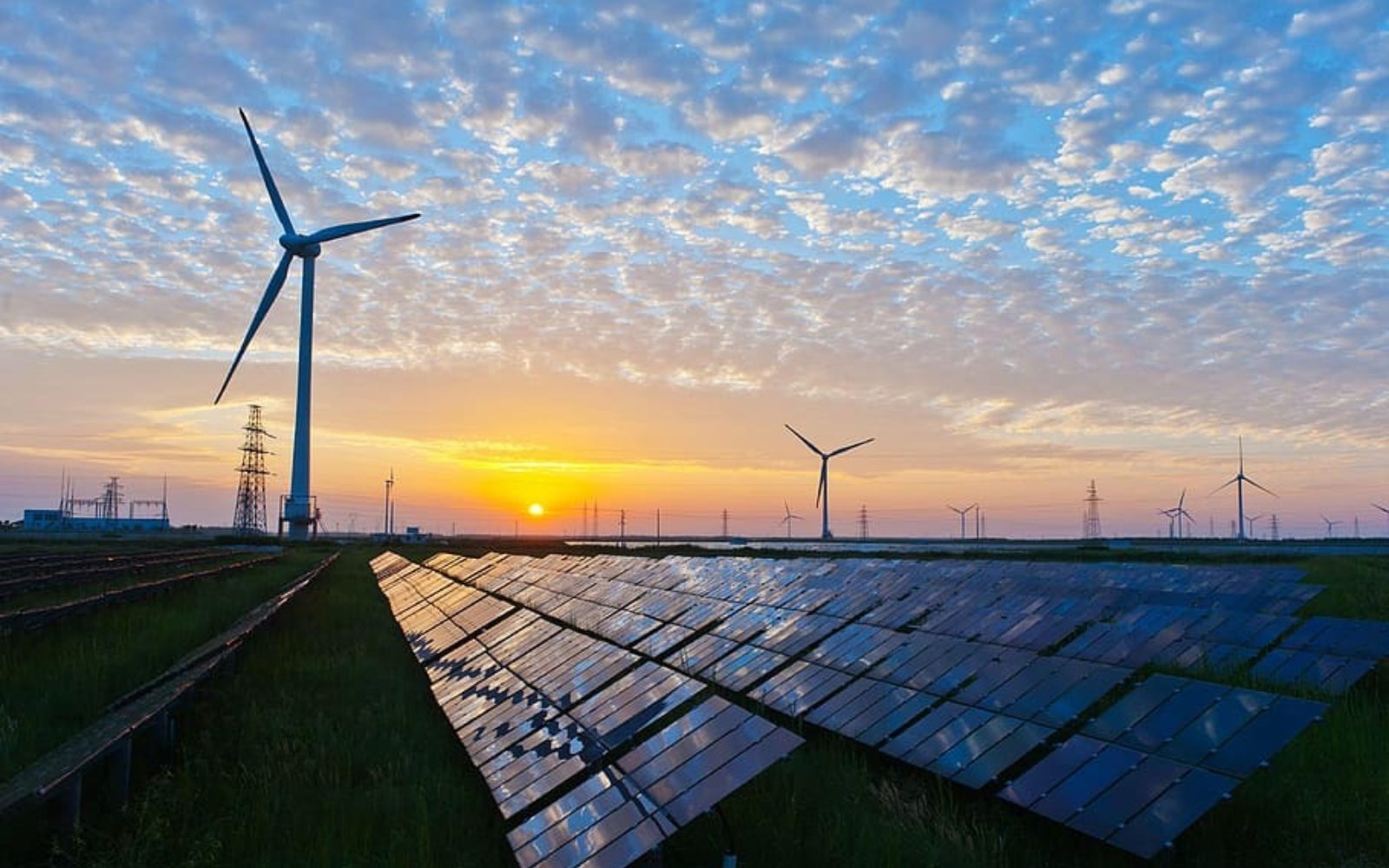 Egyptian President Abdel Fattah al-Sisi ordered the state to expand national plans regarding renewable energy, to maximize its value to diversify the country's sources of energy supplies, including the expansion of wind energy through high-production units to generate electricity.
This came during Sisi's meeting on Monday with Prime Minister Mostafa Madbouly and Minister of Electricity and Renewable Energy, Mohamed Shaker.
The spokesperson for the Egyptian presidency, Bassam Rady, said that the meeting reviewed projects from the Ministry of Electricity across the country.
Shaker discussed national projects in the electricity production sector from new and renewable energy, especially those that depend on wind and solar energy in cooperation and partnership with foreign expertise. This comes under Egypt's strategy for integrated and sustainable energy, which aims to reach 42 percent of renewable energy from the electrical energy mix in Egypt by year 2035.
The minister also reviewed the latest cooperation developments with long-standing international experts in green hydrogen energy generation, using renewable energy in accordance with the national strategy.
President Sisi called to strengthen efforts in light of the growing global interest in green hydrogen projects as a promising source of energy in the near future.
Shaker also reviewed the timeline of electrical work being done in the giant agricultural project "New Delta", as well as the executive position of the electrical supply of the National Project for the Development of Sinai.
And the meeting discussed the executive status regarding the establishment of the main control center in the national grid for electricity transmission in the New Administrative Capital, alongside Egypt's efforts to become a corridor for the transit of clean energy and eventually a pivotal center for electrical linkage the Arab world and countries in Europe and Africa – in addition to supporting the efforts of African countries to access clean energy from renewable sources.