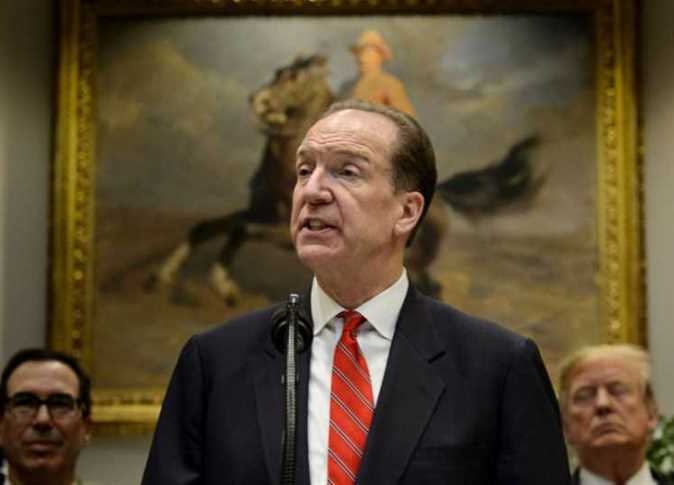 President of the World Bank Group, David Malpass, said on Sunday that President Abdel Fattah al-Sisi has achieved economic and social changes for the better in Egypt, contributing to rapid growth and clear improvements in the investment environment as well as social protection programs.
Malpass's remarks came during his visit with the Minister of Investment Sahar Nasr and some World Bank leaders to the Benban solar project in Aswan, the largest solar energy project in the world, which recently received the best project prize from the World Bank in 2019.
He said that Benban is very important for low-income people, providing them with energy at competitive prices and earning them income through employment in the project.
He added that Egypt's energy reforms have opened the door to the strongest investments in the private sector. Malpass explained that the Benban solar power station has attracted more than US$2 billion in investments, which reflects the role of energy reforms.
Similar projects can be made in vital growth sectors such as transport, agriculture, water and sanitation, he suggested.
For her part, Nasr said that this project is in line with unprecedented steps taken by the government and the Electricity Ministry to create a modern legislative structure to attract foreign investments, maximize opportunities offered by the Egyptian economy and develop infrastructure and energy projects.
She added that this project reflects Egypt's relationship with the World Bank which reached a comprehensive strategic partnership, as it comes as part of the World Bank support towards the Egyptian economic reform program and the government's plans to enhance the role of the private sector in achieving comprehensive development.
Edited translation from Al-Masry Al-Youm