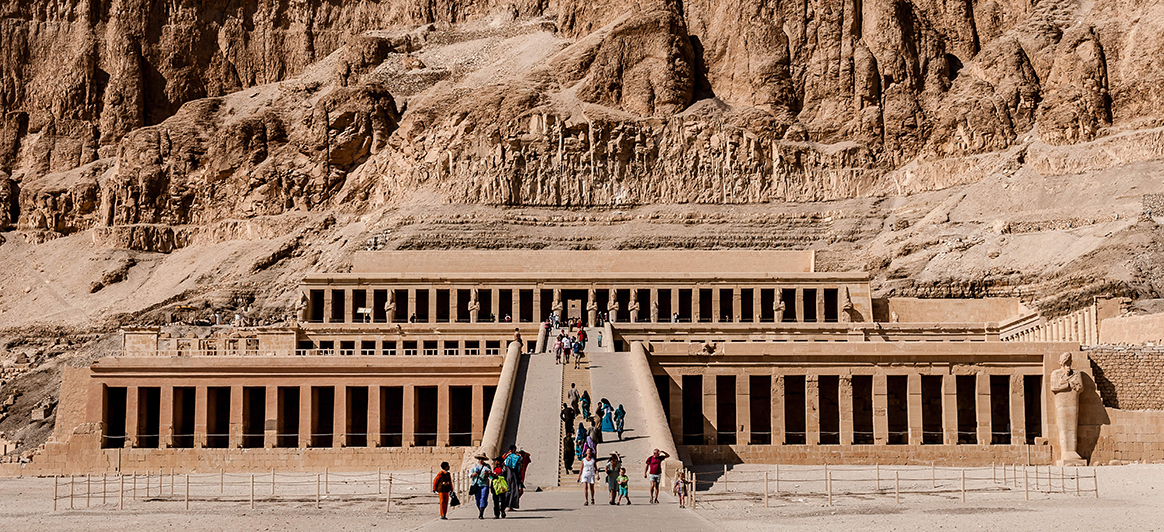 In a press release by the Cairo Opera House, Minister of Culture Inas Abdel Dayem announced that the 'Luxor: The Capital of Arab Culture' festival, which is taking place from March 15-18, will be under the auspices of President Abdel Fattah al-Sisi.
The festival will take place in several locations throughout Luxor, including prominent tourist sites and small villages. Abdel Dayem announced there will be several events throughout the three days. Day one will include performances by traditional dance troupes such as 'Tazawok Lel Fonoon Al-Shaabya', 'Luxor Lel Fonoon Al Shaabya', and 'Sohag Lel Fonnoon Al Shaabya'. They will all perform in Abu Haggag Square, a boat for the locals, Tegara Square, and Akaleem Square.
There will also be an art exhibit on the evening of day one, which will include pieces from 12 countries including Egypt, Lebanon, Syria, and Tunisia. Finally, 'Salem Nafsak', a play which was previously attended by Sisi and Salman, will be performed.
On the second day, there will also be a local dance performance in several squares, followed by an Algerian theater performance called 'Khareef' (Autumn).
The third day will witness more local performance in Abu Haggag square at 12 pm, followed by a poetry night called 'For the Love of Egypt and Morocco', which will see the likes of Nabil Monser, Aziz Azghai. and Nassima al-Rawi reading poetry in collaboration will esteemed poet Ahmed Abdel Moaty Hegazy.
At  9 pm, Karnak Temple will witness an opera performance by the Arabic Music Troupe, conducted by Mohamed Ismail Al-Moogy, in collaboration with opera stars Riham Abdel Hakim, Ahmed Effat, Walid Heidar, Mona Hassan, and Yasser Seluiman
On the final day, Sunday March 18, there will be performances at noon by the Alexandria Troupe, the Luxor Troupe, the Ismailia Troupe, Qena Troupe, and Sohag Troupe. At 4 pm, Hantour carriages will perform the classic 'Luxor Baladna' (Luxor, our country) – a rendition based on a classic Egyptian song – and will roam the streets. This will be followed by a sailboat carnival in which boats will carry different flags and sail from the Sailing Club to Karnak.
Finally, at 8 pm, Karnak Temple will witness the handover of the 'Capital of Arts' torch from the Egyptian Minister of Culture to the Moroccan Minister of Culture, and they will both present a speech. Singer Samira al-Kadri will perform along with her group. The evening will end on a high note, with superstar Mohamed Mounir performing a concert from 10 pm.
The Arab Arts Capital is a title given by the standing Committee on Arab Culture, which is a committee chosen and agreed upon by the ministers of culture in all Arab countries, in collaboration with UNESCO. The title is given to a different city of a different country each year, as it aims to encourage cultural exchange and to expand cultural activities in the Arab world. Luxor was chosen in 2017 to be this year's capital of arts. Last year, Safakis in Tunisia was the capital, and the next capital of arts is Wagda in Morocco.
The first ever Arab capital of Culture was Cairo in 1996.