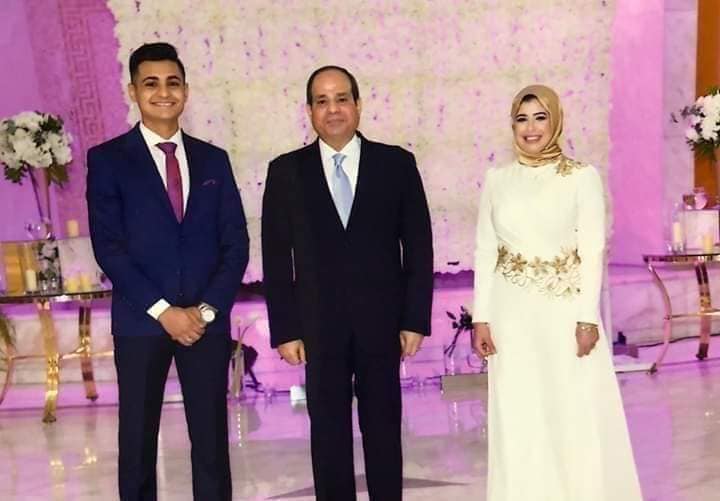 Egypt's President Abdel Fattah al-Sisi attended on Thursday the wedding ceremony of a young trainee in the Presidential Leadership Program (PLP) Khaled al-Toukhi upon receiving an invitation from the couple.
Sisi signed as a fist eyewitness on the marriage contract to commemorate the wedding.
Sisi opened the program in 2017. The program is considered a top priority for the presidency and President Abdel Fattah al-Sisi toward the youth demographic, as it qualifies youth for leadership and prepares them for positions. Sisi has been in contact with the young people in the program more than once, and the presidency organizes periodic meetings with the program participants.
The program includes seven sessions about political, economic and media culture, relying on experimental and interactive education methods. Every two months, 250 new candidates are accepted through the website.
Edited translation from Al-Masry Al-Youm