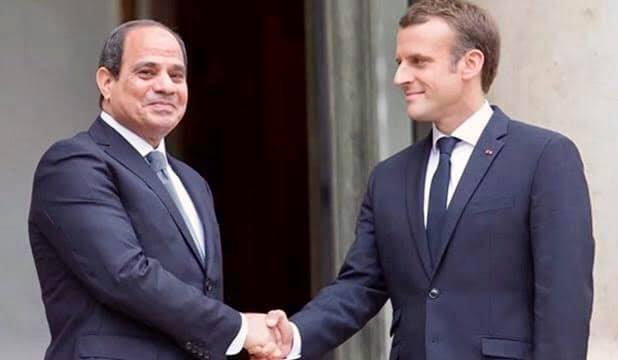 Egypt's President Abdel Fattah al-Sisi arrived on Sunday afternoon at the Paris Orly Airport to participate in both the Paris Conference to support transition in Sudan and a summit on financing African economies held on May 17 and 18 respectively.
Egyptian Presidential spokesperson Bassam Rady explained that Sisi's participation came at the invitation of French President Emmanuel Macron, a sign of close and growing relations between Egypt and France.
Rady stated that Egypt plays a vital role regionally and internationally in supporting Sudan's transitional phase, while holding a special position within Africa that allows it to strengthening international initiatives aimed at supporting African countries.
During the Sudan conference, Sisi intends to stress on the importance of the international community coming together to support Sudan and will go over Egypt's ongoing efforts in this regard, Rady added.
And during the May 18 conference Sisi will shed light on various issues of concern for African countries regarding the importance of strengthening international efforts to facilitate their integration into the global economy while also facing the repercussions of the pandemic.
He will also discuss facilitating the transfer of technology to African countries and pushing forward the movement of foreign investments.
Rady added that the President's visit to France also includes holding summit talks with Macron, to discuss issues of bilateral relations which have seen a qualitative leap in recent years, as well as continuing consultations and mutual coordination on a number of regional and international issues of common interest.
Sisi will hold meetings with French officials, as well as heads of some international French companies, to discuss ways to advance cooperation in economic, trade and investment fields between both nations.
And on the sidelines of the visit, Sisi will meet with some heads of states and governments to discuss advancing bilateral cooperation on various regional and international issues.