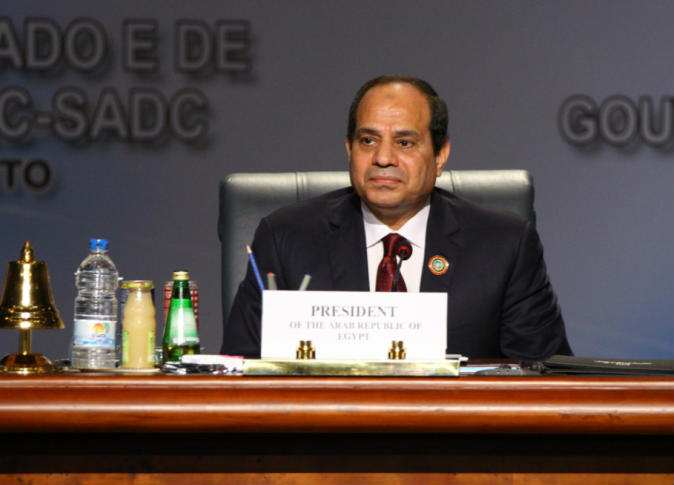 President Abdel Fattah al-Sisi will appear in a TV interview on Friday to mark the completion of his first two years in power, informed sources from the presidency's media office said.
The interview will be presented on state-owned television by TV host Osama Kamal at 7:30 p.m.
The interview, which has been pre-recorded, will last for around one hour and forty minutes.
According to the sources, Sisi requested that the questions not be prepared or checked in advance, thus helping to ensure openness and transparency, in contrast to traditional interview formats involving senior statesmen.
Kamal said that Sisi did not intervene to alter the questions in any way.
As for the topics covered, Kamal said that he "asked all of the people's questions," seeking to find out the kinds of things that ordinary people might want to ask about.
The TV host said that the interview is much more than simply a "statement" from the president regarding his achievements in office.
Edited translation from Al-Masry Al-Youm