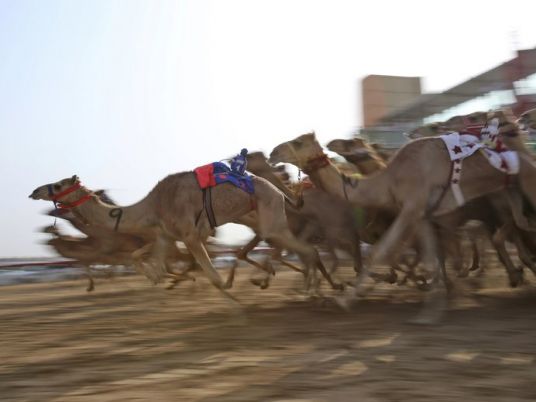 Egyptian President Abdel Fattah al-Sisi and Sheikh Mohammed bin Zayed Al Nahyan, Crown Prince of Abu Dhabi, opened on Thursday the Sharm El-Sheikh Heritage Festival, which began with leaders of regional tribes performing in shows that featured upwards of 900 camels. 
Forty-eight Emiratis also performed a traditional dance, which was preceded by a camel march where riders carried the flags of the two countries.
Another march followed, with riders carrying the flags while standing on the camels' backs.
A show also featured riders boasting the ability to hop off and on speeding camels.
Meanwhile, fifty-two Egyptian camels belonging to tribes from North and South Sinai, Suez, Ismailia, Cairo, Luxor and Sohag participated in a 4-km race attended by the two leaders.
Owners controlled the camels using an automated rider from a distance, with Salman bin Eid al-Ayaydah from Ismailia winning the race.
Sisi, accompanied by Abu Dhabi's crown prince, also visited an exhibition held as part of the festival for arts and crafts and products from Egypt and the UAE.
Edited translation from Al-Masry Al-Youm