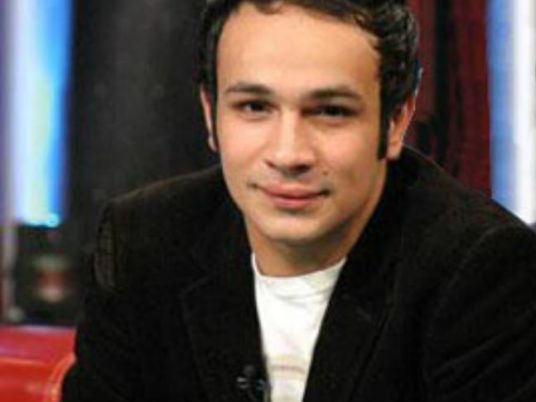 Singer Mohamed Attiya, whose opinions have been causing controversy recently on social networking sites, attacked the Egyptian media Sunday for circulating rhetoric that stifles freedom of expression and ignores injustice.
"Among the most prominent of these phrases, which concerns our Egyptian judiciary is 'Do not comment on court rulings,' 'The glorified Egyptian judiciary,' and others," Attiya wrote on his Facebook account Sunday evening.
"I hate these phrases that the regime and its media scream in our faces every day. It makes me feel I should accept anything, even if it is contrary to what I have witnessed with my own eyes," Attiya added.
Former President Hosni Mubarak, who killed protesters, and all the well-known symbols of corruption and the former regime were acquitted, said Attiya.
"The majority of the 25 January activists are in prisons, hundreds are unjustly sentenced to death, and prisoners have been detained over opinion charges for years," Attiya wrote.
"Justice is absent in our corrupt state and you ask me to be silent and abandon my judgment because we simply 'do not comment on the rulings of the glorified Egyptian judiciary?'" he added.
Attia mentioned that in Egypt, corruption is buried under deafening rhetoric used to silence people who dare to think.
Edited translation from Al-Masry Al-Youm