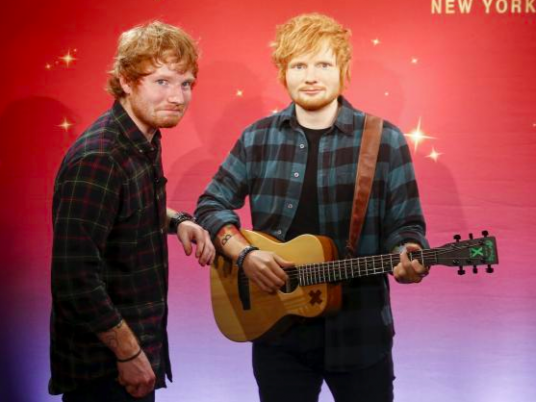 After six Grammy nominations, several hit songs and numerous sold-out concerts, singer Ed Sheeran donated a few hours to Madame Tussauds sculptors who worked to create his likeness, revealed on Thursday.
"They put you in grey underwear and a grey vest. And you stand there for two hours while strangers poke you. And hopefully it comes out looking alright," Sheeran said of the sitting.
After the unveiling at the New York tourist attraction, the English singer said seeing himself in wax was "weird."
He then added, "They even got my lazy eye in."
Over 250 measurements were taken during the sitting, which included matching his eye and hair color and tattoos exactly.
The team of artists were treated to a special concert by Sheeran during the sitting.
The 24-year-old is best known for his hit songs "Sing," "Don't" and "Thinking Out Loud" and is currently on tour.
Sheeran's figure will be a part of the attraction's collection of music stars and is styled in clothes donated by the singer, down to the socks. He also gave his Martin guitar.
Sheeran said it was his first time visiting Madame Tussauds and he is keen to see his parents' reaction to the creation.
"I think it will be quite weird for me, but I think it will be cool seeing what my own parents created," he said.
Musician Ed Sheeran takes a 'selfie' with his wax figure at Madame Tussauds museum in the Manhattan borough of New York May 28, 2015.