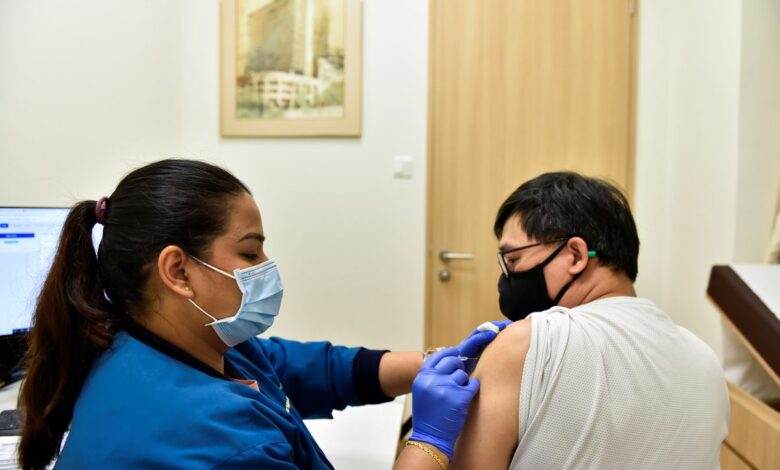 A new city joined the US Centers for Disease Control and Prevention's "high-risk" tourist destination list this week, as Singapore moved to the fourth and highest level of its COVID-19 pandemic  risk category – the most severe as per the agency's classifications.
The news comes after Singapore announced recently easing precautionary measures and added eight countries, including the UK and the US, to the fully vaccinated tourist route program.
Upon this decision, people from these countries who have received their full vaccination can enter Singapore without commitment to quarantine.
Destinations that are in the very high risk category in terms of COVID-19 outbreaks are countries that have recorded more than 500 infections among 100,000 residents in the last 28 days, according to the criteria of the US Centers for Disease Control and Prevention.
The agency recommends avoiding travel to places classified in Level Four and advises those wishing to travel there to receive two doses of the vaccine.
The situation has improved from early August, when the agency added 16 destinations to the fourth level list within one week, due to the rapid spread of the "Delta" mutation globally.
Favorite tourist destinations that are still on the Level Four list:
-Austria
-Belize
-Botswana
-Croatia
-Greece
-Ireland
-Malaysia
-Turkey
-UK
The countries that recorded between 100 and 500 infections per 100,000 residents in the last 28 days fall into the third category for the COVID-19 outbreak.
Six new destinations were added to the third category, including three countries that moved from Level Two, namely:
-Angola
-Djibouti
-Hungary
The upgrade of the following three countries from Level Four to Level Three was good news for people interested in visiting it:
-Cyprus
-Eswatini
-Tunisia
Travel destinations with the second outbreak level, that is, the moderate outbreak of the coronavirus, are those that recorded between 50 and 99 infections among 100,000 residents in the last 28 days, including:
-Dominican Republic
-Egypt
-Peru