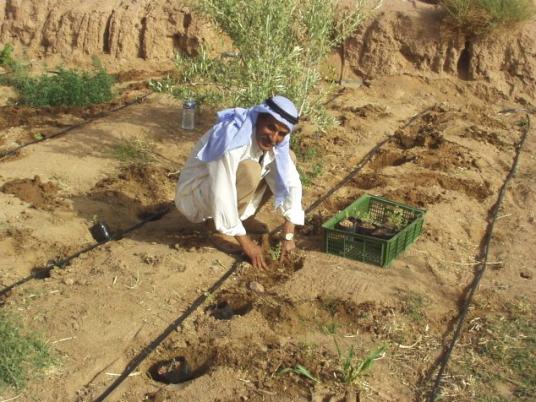 A Dahab City resident's national ID was taken away from him in 1995 due to the lack of evidence that he is Egyptian, a press report by Al-Masry Al-Youm states.
Eid Halil Nasr Salem, 91, from the Mazina tribe, said before 1967 Sinai did not have any administrative or legal services, so residents could not obtain identity documents, birth certificates, marriage contracts, purchase or sales contracts, or other legal documents.
As a result, after the liberation of Sinai in 1982 people were exempted from the burden of proving their Egyptian nationality. Personal IDs were acquired through committees, which included representatives from the Civil Status Department, the intelligence service, and the Health Ministry, as well as tribal chiefs.
Salem said he was issued an ID on 19 March 1984, in accordance with the measures followed at that time, like other Sinai residents. He was therefore surprised that after 11 years the Egyptian authorities withdrew his ID, as well as the IDs of his children and grandchildren, citing nonconformity with the requirements of the Egyptian nationality.
Salem filed a legal claim that was turned down, due to a mistake committed by his lawyer while filing the lawsuit. According to Salem, the authorities considered the denial of the lawsuit a verdict in their favor. Salem has since appealed to the president and the prime minister to address his issue, saying he provided services to Egypt after the 1967 war by sheltering army soldiers and supplying the army with information about the Israeli army.