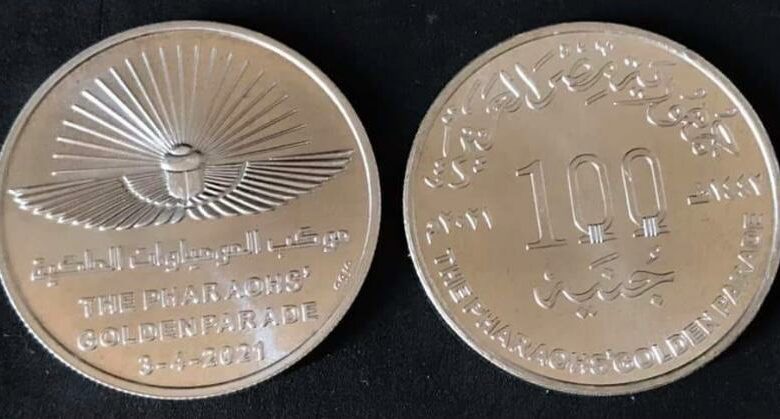 To commemorate the majestic April 3 procession of royal mummies from the Egyptian Museum in Tahrir Square to the National Museum of Egyptian Civilization in Fustat, the Ministry of Finance issued a commemorative silver coin of LE100 bearing the ceremonial logo in both Arabic and English, the Ministry of Tourism and Antiquities announced.

The Ministry also issued denominations of one pound and fifty piasters, bearing the same design as the silver coin, in accordance with the Prime Minister's Decision No. 20 of 2021.
Twenty-two royal mummies from the 17th to 22nd Dynasties, including the mummy of the kings of Seqenenre, Amenhotep II, Thutmose II, Thutmose III, Seti I and Queen Hatshepsut, were transferred in the procession.