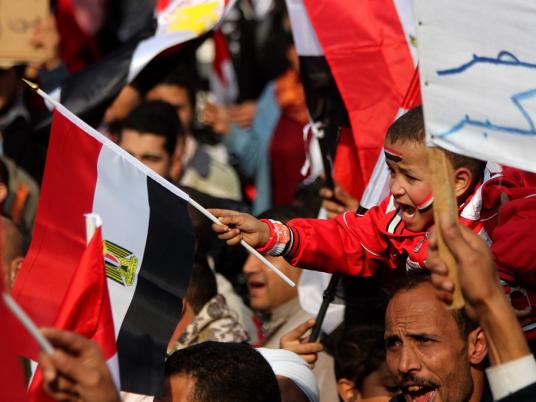 The Silent Majority Movement, one of the biggest movements supporting the ruling Supreme Council of the Armed Forces, has said it will not back a particular candidate for the presidency and is neutral towards all candidates.
In a statement issued on Saturday, the movement said Egypt's next president will be a leader for all Egyptians across the spectrum and urged him to respect the rule of law and popular will.
The movement, which consists of more than 5,000 official members and 100,000 Facebook supporters, supports the SCAF's promice to leave power by the end of June at the latest. Its members believe that the people gave legitimacy to the SCAF when they left the square after Hosni Mubarak appointed it to manage the country's affairs in February 2011.
The movement's members take pride in their participation in the protests that forced out Mubarak last year. In fact, they believe that the silent majority made the revolution.
It said it only represents itself and it rejects the nomination of anyone who helped ignite the situation after the revolution or humiliated the armed forces.
The movement called on the next president to not settle scores with any political powers and said it rejects the use of religion in election publicity and grandstanding with regards the 25 January revolution.
Observers, however, prediect that the majority of votes from the this bloc will go to presidential hopeful Ahmed Shafiq, being the most prominent candidate with a military background.