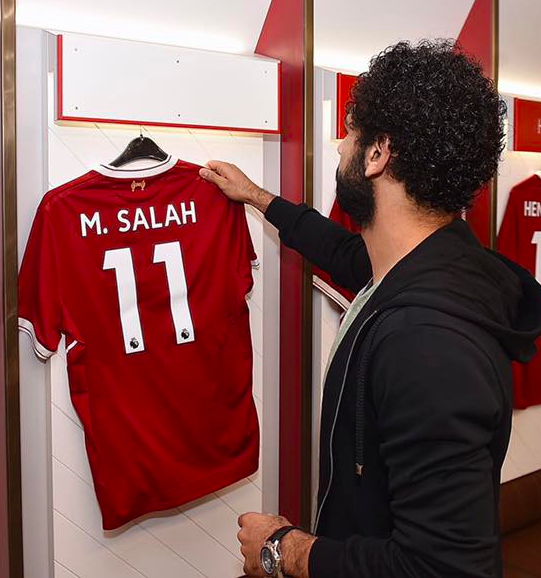 Egyptian football star Mohamed Elneny will be sending Mohamed Salah's national team t-shirt to Omar, the son of martyr Ahmed Al-Shabrawy — a soldier — signed by all the national team members, sports critic Omar Sobhy announced.
The announcement came during a phone interview with Akher El-Nahar television show, presented by anchor Moataz El-Demerdash, on Wednesday evening.
"I was talking to Elneny in the morning during his camp with the Egyptian team in Switzerland and I told him Omar's story: how Omar is attached to football and the national team and Mohamed Salah. Elneny was very responsive and told me to get a message through to Omar that he is sorry he could not deliver the t-shirt himself but will be sending Salah's t-shirt signed will all members of the national team."
He added that Elneny also said: "Tell him (Omar) that what we are sending will never come close to a drop of blood from his father. His father has given us everything to us and to Egypt: his soul."
Elneny said that "we will have the players sign the t-shirt after their match against Portugal and will send it to Egypt," concluded Sobhy.
Demerdash had Omar as a guest on his show two days earlier on Monday, where he requested Mohamed Salah's t-shirt.
Photo credit: Mohamed Salah's official Facebook page.