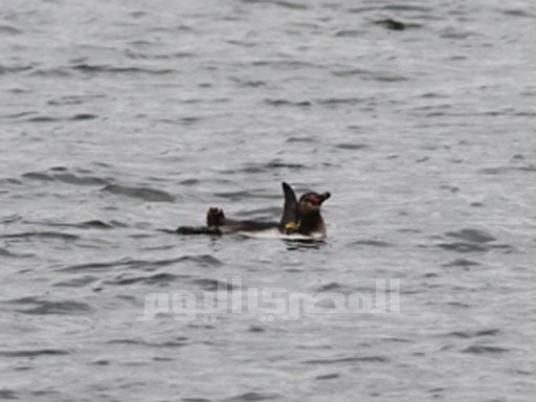 The hunt for a penguin at large in Tokyo after escaping from an aquarium continued for the third day Wednesday, with eight separate sightings of the fugitive bird.
Staff from Tokyo Sea Life park were combing riverbanks in the Japanese capital for any sign of the bird, which is believed to have bolted from its enclosure during the weekend — leaving 134 other penguins behind.
The search started after a photograph emerged of the 1-year-old Humboldt penguin bathing in the mouth of the Old Edogawa river, which runs into Tokyo Bay, on Sunday.
Keepers believe the 60-centimeter bird may have been so startled by something that it was able to get over a rock twice its size and make a bolt for freedom.
"We are still searching for the bird," said Takashi Sugino, an official at Tokyo Sea Life Park.
The park has received news of eight sightings of the penguin, a native of South America, "but none of them was really helpful," said the official.
"We are optimistic about catching it. We believe it is still in our neighborhood and that it has found a particular place to sleep," he said.