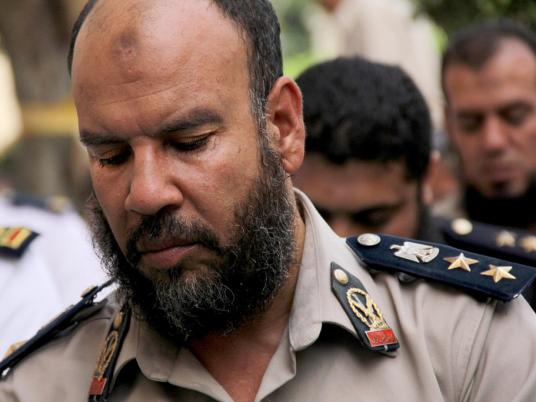 The Shura Council's human rights committee asked the Interior Minister to reinstate bearded officers on Tuesday since growing facial hair is a religious right.
"Transitional justice seeks community reconciliation," said Under Secretary Mohamed al-Azab, adding that Islamists have been isolated for the past 30 years. "That is why the ministry did not enroll bearded officers."
Hani al-Shakery, spokesperson for the bearded officers, said the revolution had defeated the police state that had-long prosecuted Islamists.
In March 2012, then-Interior Minister Mohamed Ibrahim Youssif demoted 17 police officers for growing their beards in violation of ministry rules related to officer appearance. The officers alleged dozens of other policemen had been suspended for the same reason and the group filed a lawsuit challenging the decision.
In November, Shura Council Speaker Ahmed Fahmy demanded that the Interior Ministry amend its regulations to allow police officers to grow beards, calling on the ministry to follow the Sunnah of Prophet Mohamed.
On Wednesday February 20, police officers asserting their right to grow facial hair won a key victory when the Supreme Administrative Court turned down the interior minister's challenge to a previous court ruling ordering the dismissed officers reinstated.
However, the ministry has refused to abide by the court decision so far.
On Friday, bearded police officers protested in Abdeen, calling on President Mohamed Morsy to force the ministry to abide by the ruling allowing them to be reinstated. They were joined by members of the Nour Party and Jama'a al-Islamiya.
Edited translation from Al-Masry Al-Youm