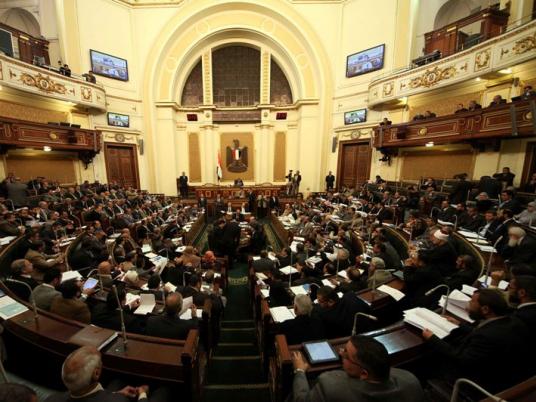 The Shura Council on Wednesday endorsed the President Mohamed Morsy's approval of a draft loan agreement with the Saudi Fund for Development for 337.5 million riyals for grain storage silos.
This came amid sharp differences between the Brotherhood's Freedom and Justice Party MPs, who said the loan was "halal" (permissible by Islam), and the Salafi Al-Nour Party MPs, who said it was "haram" (impermissible by Islam), which prompted the latter to boycott the evening session.
"President Morsy himself has said on several occasions that loans are a form of usury," said MP Abdallah Badran of the Nour Party, adding that Sayed Askar, the head of the Brotherhood's religious committee had also said the same. "We might take it to the courts."
"Apart from the issue of usury, loans are no solution," Badran said. "Why are they delaying implementation of sukuk?"
Legislation regarding sukuk, or Islamic-sanctioned bonds, has been on the drawing table, touted by its proponents as the ways out of the country's financial crisis.
MP Mohamed al-Saghir of the Jamaa Islamiya's Construction and Development Party called for Al-Azhar scholars to be consulted whenever it is suspected that a loan entails usury. "Former Grand Mufti Nasr Farid Wasel said it does not, and so we approve the loan," he said.
Council Under Secretary Tarek al-Sahry asked about the government' plans for self-financing mechanisms so as to avoid getting into usury.
Edited translation from Al-Masry Al-Youm