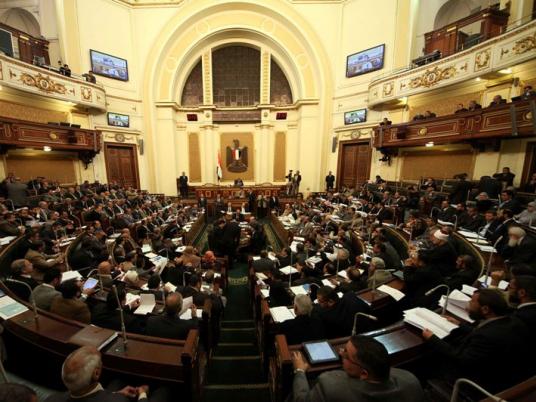 Members of the Shura Council accused the Supreme Constitutional Court on Tuesday of undermining lawmakers following its rejection of several elections law articles governing parliamentary polls.
The five articles were sent back to the Shura Council, which has been tasked to make amendments and ensure the elections process is, in fact, constitutional.
"It is interfering in the work of the legislative authority," said legislative committee member Gamal Gibril.
Gibril added, "I swear to God I know some parts of the court's decision two or three weeks ago. It's not reasonable to commit ourselves to it without [implmenting] our vision."
Ramadan Bateekh echoed Gibril's comments, saying, "History should record the date that the SCC did not respect the Constitution, but deviated from its provisions clearly."
However, Bateekh added the Shura Council "will obey what came in SCC's report."
Committee Under-Secretary Sobhi Saleh said he had reservations about the court's requests as well, then added, "But we will abide [by the ruling]. Article 177 of the Constitution renders SCC decisions binding."
The move could delay parliamentary polls that were set to be scheduled in the next few months.
"The court has returned the draft parliamentary electoral law to the Shura Council after making five observations on five articles that it found unconstitutional," a court statement said Monday.
The council, which currently holds temporary legislative powers, had passed new laws governing the House of Representatives polls and then sent it to the SCC for approval.
Edited translation from MENA