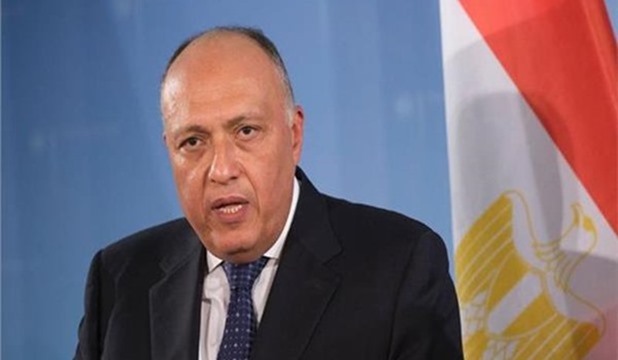 Foreign Minister Sameh Shoukry on Tuesday headed from Dubai, where he took part in the World Government Summit, to the Ethiopian capital, Addis Ababa, to lead Egypt's delegation to the 42nd session of the African Union's Executive Council, which will be held at the level of foreign ministers on Wednesday and Thursday.
The African Union's Executive Council will discuss a number of key topics and issues of priority in the African arena, most notably the Annual Report of the African Union and its organs, acceleration of the African Continental Free Trade Area (AfCFTA)'s implementation, the social and humanitarian situation on the continent, and reports compiled by the ministerial committees affiliated to the AU's Executive Council, Foreign Ministry Spokesman Ahmed Abu Zeid said in a statement.
On the sidelines of his visit, Shoukry is set to meet with a number of African foreign ministers to discuss aspects of cooperation and means of bolstering bilateral relations, as well as to exchange viewpoints on issues of common interest for the continent, added the spokesman. He is also scheduled to meet with officials from outside Africa who are keen to be present on the fringes of the African Union summit. The 36th ordinary session of the AU Assembly (Heads of State and Government Session) will be held on February 18-19.