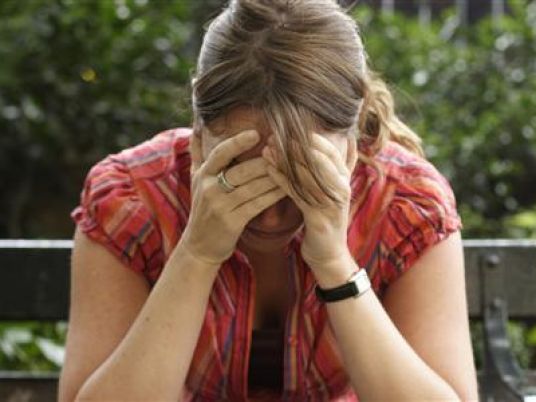 Software engineer Ahmed Abu el-Haz was going through a debilitating phase in his life after an operation. Being the dynamic and vibrant person he is, the surgeon's instructions hit him hard: bed rest for three months.
He fought to think positively, but weary thoughts consumed him. He knew he needed psychological help to get through the dull, repetitive days, but he was bedbound during his recovery.
This is when he decided to create Shezlong: a platform to bring online psychological therapy to anyone in the MENA region who struggles with the daily battle of their own mind.
Shezlong provides anonymous, online contact with professional, certified therapists. The services are provided through videoconference therapy sessions and online chatrooms.
In July 2015, Abu el-Haz partnered up with psychiatrist Mohamed el-Shamy to bring Shezlong to life. Together they built the platform, where now 14,000 patients from 45 different countries seek therapy through online video sessions.
"I realized the importance of having someone to talk to when I needed it myself following surgery; mental health is important and it should be digitalized like everything else,"Abu el-Haz said.
When clients log into the website, they are asked to choose which language they'd prefer to proceed with. They select from 88 therapists in different specializations, and then choose a therapist according to their case. They can send a message, or book a visual session appointment.
"Shezlong is a much-needed service… it gathers all those therapists together in one place, and allows clients to make a choice based on the different rates and specialties of the therapists," said Yomna Zaki, a licensed counselor in the state of Maryland, who offers counseling sessions through Shezlong.
Zaki received her Master's degree in counseling psychology from Towson University. Eager to work with Egyptians, she recently joined Shezlong to offer her services from abroad.
Confidentiality through digital platforms remains an issue for many, and the 27-year old therapist does not view this as a concern solely for online clients, but a general worry for all.
"I believe it's the therapist's role to listen to the client's concerns about confidentiality in the first session and make sure to address these concerns … which might require different approaches according to the setting," she said.
Zaki currently has three female Egyptian clients that she sees weekly for one hour through Shezlong. She helps them overcome anxiety, grief, self-esteem issues and depression. Her clients' ages range from 20-50 years old.
"Going online is the safer option, patients can talk more freely and without any restraints," the founder said, adding that the lengthy commute times in Egypt's overpopulated streets, along with the stares as they wait for appointments, can be a burden to patients.
The startup does not only aspire to boost its user base, but also fight the cultural shame related to psychotherapy.
"We are carrying out social media awareness campaigns to battle the stigma of mental health [in Egypt]. A mental disorder does not mean you are crazy," Abu el-Haz added.
Numerous psychiatrists, however, believe that face-to-face sessions are more effective as the lack of physical proximity hinders the therapeutic process.
Safinaz el-Moghazy, a consultant of psychiatry and family therapy, believes that being in the same breathing space with a patient is crucial, as well as natural.
"I need physical interaction in my sessions. I need to see the changes in body language and facial expressions. We are partners in the healing process, we have to communicate naturally. Virtual chat rooms lack real emotions and feelings, El-Moghazy said.
She added that while Shezlong could be helpful by allowing patients of a certain social class and educational background to sign up for therapy, it will not maintain their healing process.
Farida*, 23, gave Shezlong a shot a few months ago but didn't stay for long.
"I preferred face-to-face therapy for the interaction. The therapist I was talking to via Shezlong had a rather cold attitude. It was as if she was telling me: I'm sorry I have nothing to do for you. We communicated a couple of times and then I stopped," Farida said.
Mariam*, on the other hand, had a better experience.
"Shezlong is a perfect way to have someone to talk to you and guide you from the comfort of your own home, everything about it is very professional and user friendly," the 34-year old said.
After securing a US$150,000 tech investment with A15 a few months ago, Shezlong is looking to expand by providing "texting therapy" via Whatsapp.
"We are aiming to launch the service next month; anyone can have access to a therapist through Whatsapp," Abu el-Haz said.
An hour session starts from LE50 up to LE 400 according to each therapist's fees.
*Names have been changed as per their request due to the sensitivity of this topic.