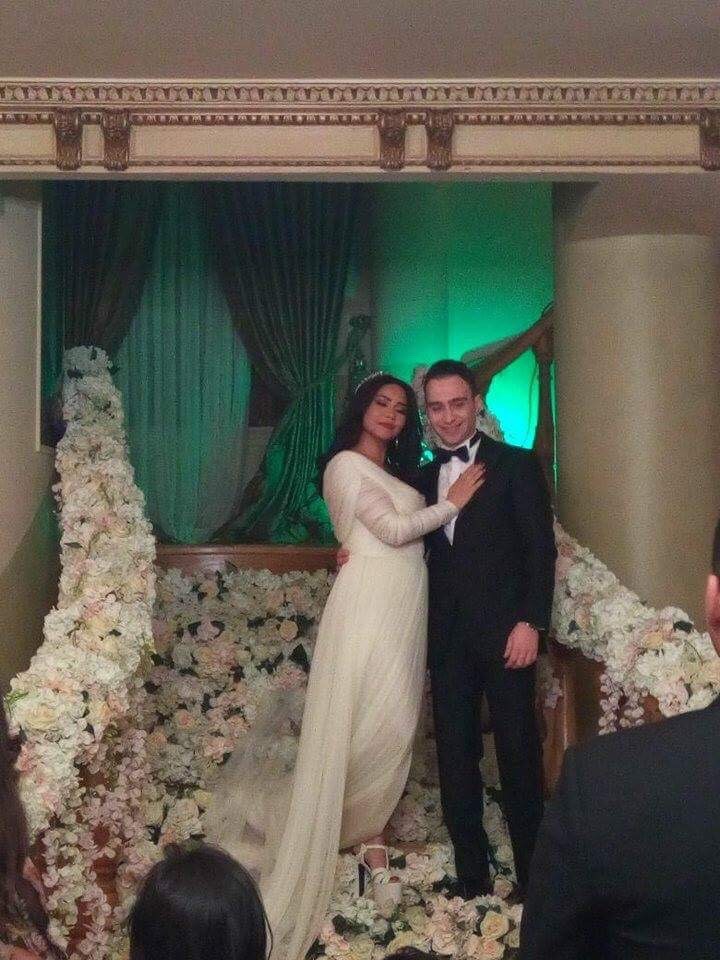 Renowned singer Sherine Abdel Wahab and composer Hossam Habib tied the knot Saturday evening in a small ceremony that included families and close friends, ending rumors about whether they were a couple.
Abdel Wahab published a photo of their wedding certificate via her Instagram account, several photos from the ceremony showing Abdel Wahab and Habib in wedding attire also surfaced social media. A video was published on Youtube showing Habib and Abdel Wahab during the actual Islamic wedding ceremony (Katb Al-Kitab).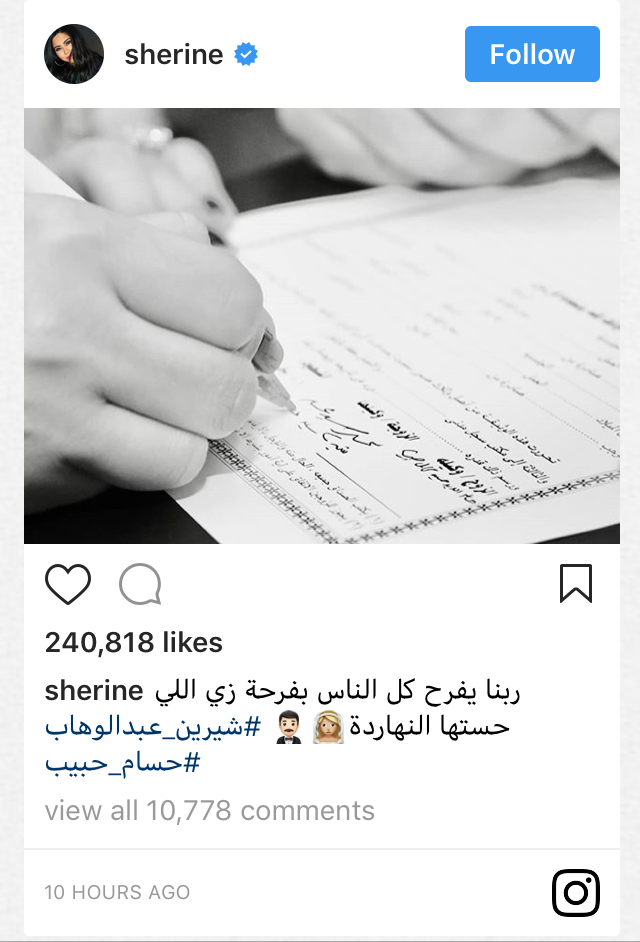 Rumors surfaced earlier this year about whether the two singers were a couple after they collaborated on the song "Kol Ma A3'ani" (Every time I sing), which was a success. However, Habib dismissed any rumors that the two were a couple, telling Al-Arabyia that if he does marry Abdel Wahab, he would announce it, as the marriage brings none of them shame. Abdel Wahab never commented on the rumors back then.
Sherine Abdel Wahab is a renowned Egyptian singer, who started her career as duo with superstar Tamer Hosney. Sherine has a lot of famous songs most notably: "Mashrebtesh men Nelha" (Did you not drink from its Nile?), "Ya Layali" (The Nights), Batamenak (I assure you) and Ana Keteer (I am a lot of things).
As for Habib, he composed Elissa's hit song Ayshalak (I live for you), then began singing, releasing his first Album "Lessa" (till now) and songs such as, Gowa Al-Alb (In my Heart), Enta Maaya (Are you With Me?), Assebak La' (I cannot leave you) and Neseet Al-Nas (I forgot all people).
https://www.youtube.com/watch?v=Gnvtl6nRefQ&sns=em