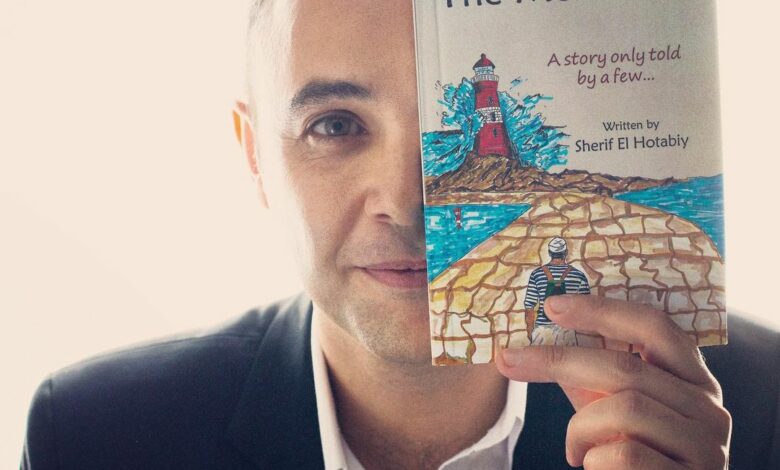 Buckingham Palace received a message for Queen Elizabeth II all the way from Egypt, but this time it had nothing to do with politics. It was about literature.
Fulfilling a childhood dream, media personality Sherif El Hotabiy sent his first ever english novel "The Merchant" to the Queen, in hopes that Her Majesty would read it one day.
Hotabiy chose the Queen as a recipient because he was born and raised under her monarchy.
The writer explained that he also wanted to reward himself for finishing his first novel, after six years of writing and five more of preparation. Seeing the notification saying that the package was delivered to Buckingham Palace was enough for him to feel rewarded.
"The Merchant" was initially released in May 2021 by ElSaid Publishing House and reached readers through a number of digital platforms and bookstores in Egypt. It will soon be available to readers in Europe, the US, Australia, and Canada.
The book also appeared at the Cairo International Book Fair's 52nd edition, the largest and most significant book fair in the Middle East.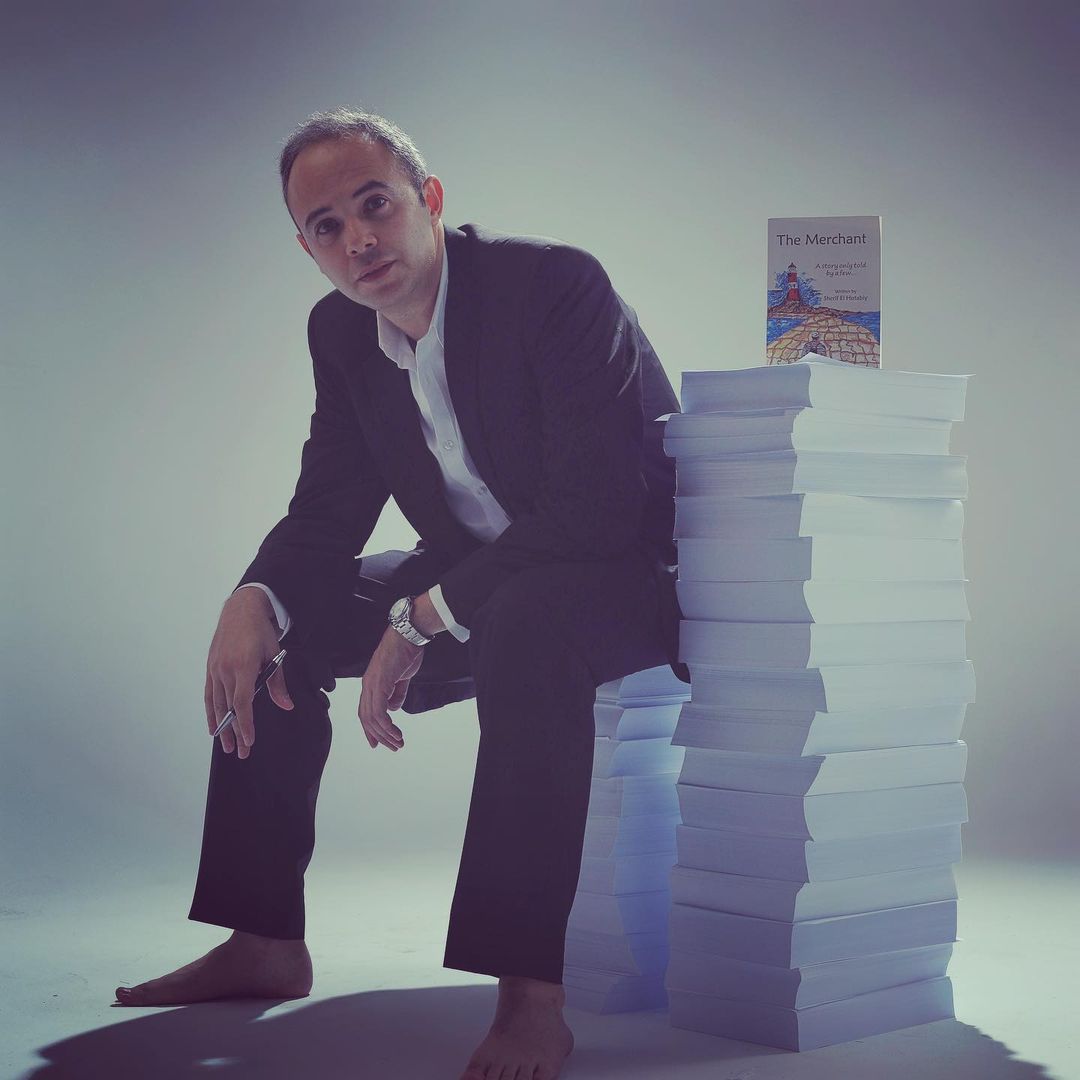 Hotabiy expressed his gratitude for the positive feedback readers have sent him so far.
He claimed to struggle to find time to write in the midst of his busy schedule working in the media field throughout the years, as a tv presenter, news anchor, editor in chief, reporter, and most recently a TV presenter for CBC Sofra's successful show "Sandwich & Haga Sa'aa".
The novel itself was inspired by many legends, myths, and fairytales and focuses on Zhen Hu, a  man who owned a fleet of thousands of ships and a colossal fortune of gold. The protagonist faces a conspiracy plotted against him by the crime lords and pirates of the underworld.
Hotabiy was inspired to write the novel after watching a documentary about Zhen Hu and envisioned him as the perfect main character for the book. Other inspirations include stories like Cinderella, Red Riding Hood, Arthur, music, buildings, characters, and people and things that inspired him.
He added "I think my imagination was developed and trained when I moved from London to Cairo at a young age. I couldn't understand a single Arabic word, so I had to imagine the story behind everything that was going on around me. Even when I looked at comic books, I had to imagine a story that fitted the pictures.
Hotabiy later began to write in Arabic and write poetry in English. After graduating, he joined Nile TV and focused his poetic energies on presenting the news in a unique way.