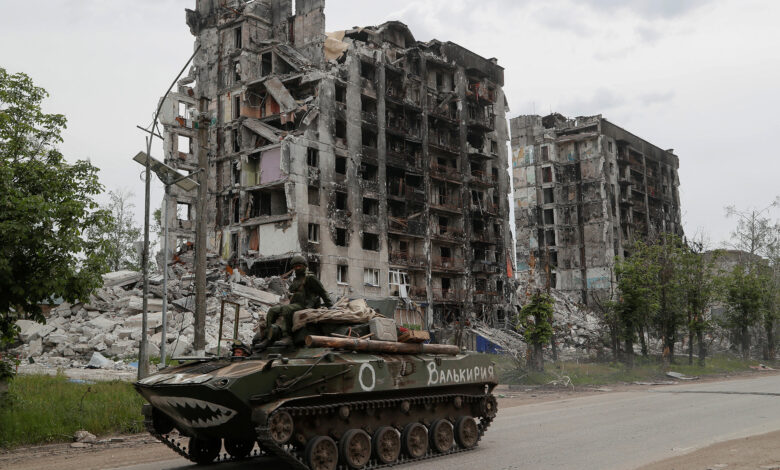 Three civilians were killed and several others wounded in fierce fighting in the Donetsk region of eastern Ukraine on Sunday, an update from the regional military administration for Donetsk said on Monday.
Russian forces shelled areas north of the city of Donetsk with small arms, tanks, artillery, mortars, and MLRS "Grad" rockets, the statement said. Some 24 buildings were also damaged, including 20 residential buildings, an electric substation and a shopping mall.
On Monday morning, there was also shelling in areas to the southwest of Donetsk city.
Water and electricity supply have been partially restored to the region, but there is currently no gas supply, the statement added.
In a separate update, the head of the Donetsk regional military administration, Pavlo Kyrylenko, spoke on national television on Monday.
"The situation is tense. The shelling along the front line does not stop," Kyrylenko said. "The hottest spots are Avdiivka, Toretsk, and Lyman direction. Active hostilities continue there. There is constant enemy shelling of Bakhmut, Soledar."
Kyrylenko said the key route from Bakhmut to Lysychansk is still under Ukrainian control, but the Russians are "constantly shelling the route." It is the main route for providing humanitarian goods and is important for evacuations, he added.
Some context: Donetsk is one of the separatist, pro-Russian regions to the east of Ukraine alongside Luhansk, where the Russian offensive has intensified in recent days.
On Thursday, Ukraine's armed forces acknowledged that Russian forces had made further advances in the Donetsk region, capturing a village about 10 miles southeast of the important town of Bakhmut.