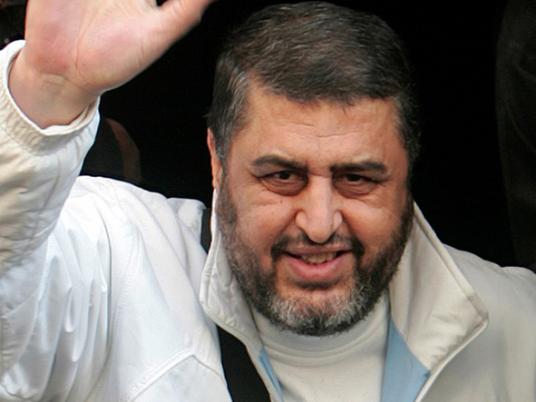 Khadiga al-Shater, the daughter of Muslim Brotherhood presidential candidate Khairat al-Shater, said her father initially wanted to reject the group's decision to nominate him.
Shater was looking for an alternative, she said, adding that he wanted the group to instead support Hazem Salah Abu Ismail. But when authorities told the Brotherhood that Abu Ismail would not be able to run due to his mother's dual citizenship — a claim Abu Ismail has denied — Shater accepted the nomination.
The Brotherhood announced Saturday that it would nominate Shater amid criticism after it had previously said it would not field a candidate in the race, scheduled for 23 and 24 May.
On her Facebook page, his daughter called for what she termed a revolution to correct the path.
"Let our role be to unite and restore affinity and mercy," she said. "I will break the silence, not in defense of my beloved father but in sadness at the painful reality.
"Since when has authority been something to covet?" she wondered.
Shater added that Sheikh Mohamed Abdel Maqsoud, a Salafi sheikh, said that while he understands the liberals' ferocious criticism of Shater's nomination, he finds it bewildering that some Islamists also attack the bid.
"Our dream was to establish the Islamic caliphate, one that follows in the footsteps of the Prophet to unite the Muslims of the world," she said.
She warned against the splintering of votes for Islamist candidates, adding that she fears an insufficiently qualified person will eventually rise to the presidency, which could cause the people to have negative feelings toward the Islamic experience.
Soon after news about her father's nomination, another of the candidate's daughters, Sara al-Shater, said the announcement surprised her.
"Like all Egyptians, I am shocked by the Brotherhood's choice to field my father as a candidate for the presidency. There is no power and no strength, save in God. I trust God to redeem my loss," she said.
Later, Sara explained that she does not object to the nomination but was only taken by surprise and frightened of the huge responsibility that her father would have to bear.
Translated from Al-Masry Al-Youm