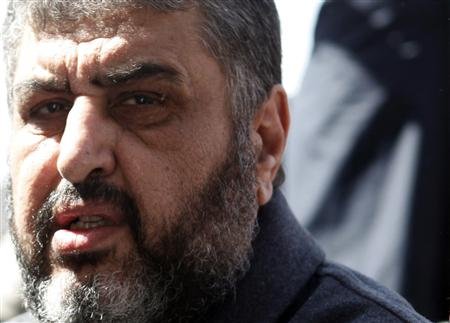 The Administrative Court at the State Council will consider on 24 April the lawsuit filed by presidential hopeful and MP Abul Ezz al-Hariry against Khairat al-Shater, the Muslim Brotherhood's presidential candidate, demanding the cancellation of Shater's pardon by the ruling military council.
Judge Ali Fekry Saleh, deputy head of the State Council, is will preside over the case after the original judge stepped down citing "discomfort" and in response to a request from the Muslim Brotherhood's lawyers, who worried the judge had already formed an opinion before the hearing began because he'd disqualified Ayman Nour from candidacy in a similar case a few days before.
Sobhy Saleh, Brotherhood leader and Shater's lawyer had called in his first statement before the court on Wednesday for the original judge to step down and for the case to be referred to another court.
Hariry has demanded that Shater be excluded from the presidential race under a law that bans pardoned prisoners from exercising their political rights for six years after being pardoned as a supplementary and consequential punishment.
Hariry opined that any pardon should be in the form of a general amnesty decree, stressing the rehabilitation of Shater's political rights was illegal because six years had not passed since he was pardoned. Hariry added that pardoning Shater was in violation of Article 56 of the Constitutional Declaration, which stipulates that general amnesty can only be granted through the issuance of a law.
Translated from Al-Masry Al-Youm