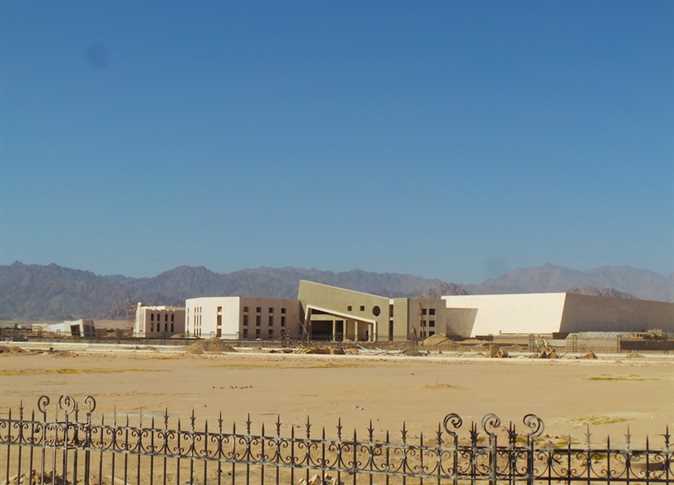 The head of the Projects Sector at Egypt's Antiquities Ministry, Waad Abul-Ela announced that the Sharm el-Sheikh Museum will be inaugurated at the beginning of the next year, at a total cost of LE1.2 billion for both the first and second phases.
Al-Borsa newspaper reported Abul-Ela saying on Monday that the cost of the first phase of the project is LE600 million, 80 percent of which has been completed. Abul-Ela expected the first stage to be completed during the next few days, with the second phase being completed at a cost of LE600 million by the end of this year.
The first phase of the project includes an administrative building and four exhibition halls dedicated to antiquities, with a large corridor connecting these halls. The passage will feature the statue of the goddess Hathor and other artifacts.
Abul-Ela said that that project is being constructed by the National Contracting Company and is being carried out according to a specific timetable.
Egypt's Antiquities Ministry aims to create a new tourist product for the city of Sharm el-Sheikh, as well as for historical and archaeological tourism. The hotel capacity operating in Sharm el-Sheikh is about 33,000 rooms, out of a total of 65,000 in South Sinai governorate.
The project's manager Emad al-Fadhly said that the area of the museum is about 220,000 square meters, of which 15,000 meters are green spaces and walks, and that work for the first phase has been completed in full.
He added that the museum also includes a giant fountain, a place for concerts, staff accommodation, as well as a special garage for tourist buses and private cars.
The project initially started in 2011, but suffered from a lack of funds available by the ministry, and was finally resumed again at the beginning of last year.