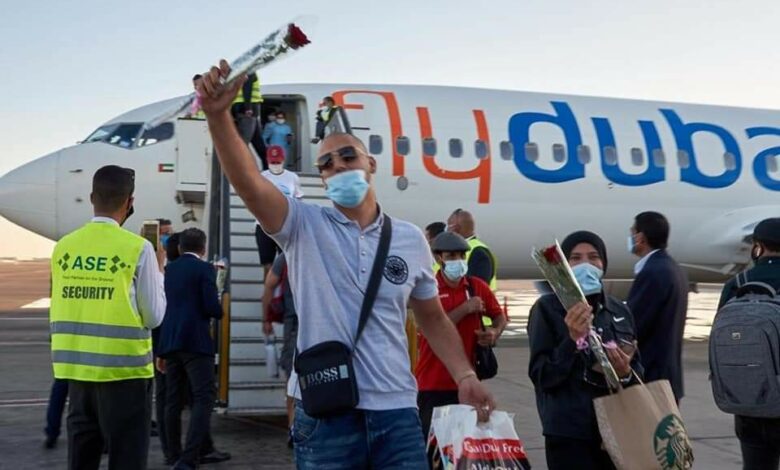 Sharm el-Sheikh International Airport Tuesday that it has received its first flight from Fly Dubai coming from Dubai, UAE, carrying 41 passengers.
This comes after the announcement of cooperation between Sharm el-Sheikh International Airport and Fly Dubai, so that Sharm el-Sheikh Airport becomes the company's second destination in Egypt following the Borg al-Arab International Airport in Alexandria.
The plane was received with water sprayed on it, an international tradition to welcome the arrival of the first flight.
A Public Relations team from the airport greeted the passengers with flowers and souvenirs, and facilitated all arrival procedures while adhering to precautionary measures followed at the airport to maintain the safety and health of passengers.
Fly Dubai is scheduled to operate two flights a week to Sharm el-Sheikh International Airport until the end of this month.