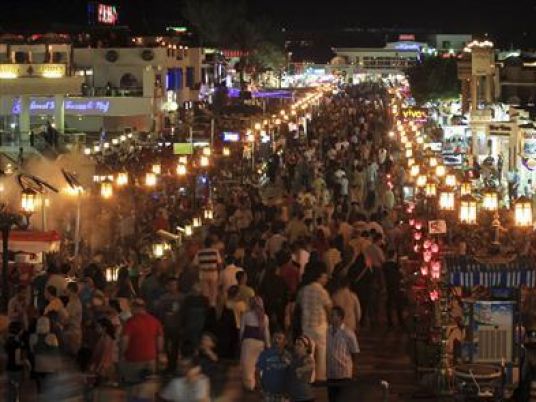 The South Sinai governorate has hired artist Ahmed Shiha to decorate Sharm al-Sheikh City ahead of the international economic conference scheduled for March.
Major General Khaled Fouda, the governor of South Sinai, inspected the latest developments in the works of art being placed throughout the city on Monday, which include murals and statues.
The mural dubbed 'Peace Makers' is being reformed and developed, and several sculptures have been donated by a number of businessmen.
Sharm al-Sheikh will appear in an honorable way to the world during the economic conference, said Fouda, pointing out that training courses for taxi drivers will be held in Sharm al-Sheikh and uniforms will be distributed to them in time for the conference.
Edited translation from Al-Masry Al-Youm