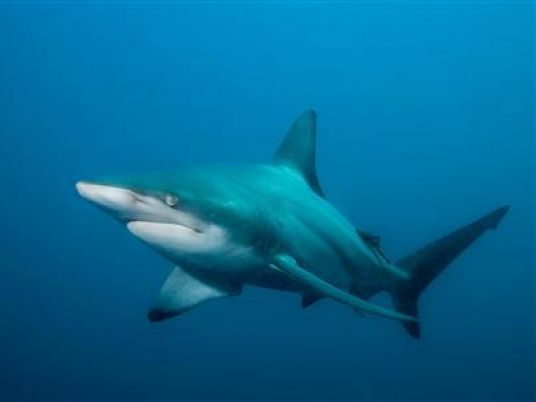 A team of marine biologists specialized in the study of sharks are looking into the reasons behind a shark attack in the Suez Gulf on Saturday, which caused a 23-year-old man to lose his leg.
On Saturday, the young man was attacked by a shark while swimming off the coast of al-Ain al-Sokhna. He was taken to hospital where his leg was amputated. A security source said that the incident occurred in the area of Marina Wadi al-Doum, Suez province.
The specialists spent Sunday combing the area of the attack for evidence of the cause, said Ahmed Ghallab, Governor of the Red Sea protectorates.
They will then draft a detailed report, in which they will discuss whether humans could have been cause for the shark's unusual appearance in the area, Ghallab said.
The environment minister urged expediting the study, and requested that the report clarify the reasons for the incident and include recommendations of preventative measures that can be taken, Ghallab said. The minister also ordered for coastal provinces to follow these measures and guarantee the safety of tourists.
Edited translation from Al-Masry Al-Youm