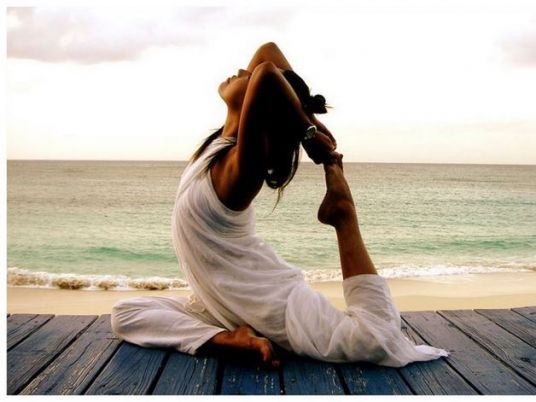 Whether you want to try a new sport or simply enjoy a change of scenery, summer offers the perfect opportunity to get out of the gym and take your workout outdoors.
Here we round up five sports that will work both body and mind, and give you a chance to enjoy some of that summer sun.
Obstacle Courses
If you're looking to add an extra edge to your workout this summer, why not swap your regular run for an obstacle course race such as Tough Mudder or Spartan Race.
With Tough Mudder describing itself as "probably the toughest event on the planet" and the Reebok Spartan Race including a 26-plus mile "Ultra Beast" as one of its race options, these courses will test not only your running stamina but also your physical and mental strength.
Events are held worldwide and open to all sorts of competitors, but be prepared to get very muddy, even in summer.
If you're looking to add an extra edge to your workout this summer, swap your regular run for a muddy and challenging obstacle course race.
Outdoor Yoga
Taking your yoga practice outdoors is a great way to get some fresh air, enjoy the summer sun and connect with nature as well as your mind and body.
Outdoor yoga is also super easy — just roll up your mat for a yoga practice in the park.
If you don't feel confident enough to practice alone, there are plenty of outdoor classes available. If there's nothing in your area, you might consider starting one with a few willing friends.
Practising yoga outdoors is a great way to get some fresh air, enjoy the sun and connect with nature.
Oudoor Swimming
According to the World Open Water Swimming Association (Wowsa) the number of open water swims has increased from around just 200 in 1999 to over 12,500 in 2016, meaning there are plenty of new opportunites to try this outdoor sport and total body workout in your local ocean, lake or river.
To help get you started, the organization links to websites offering such information as advice on how to swim safely and details on races, if you're up for an extra challenge.
Outdoor swimming in lakes, rivers and oceans will give you a new swimming challenge and a total body workout.
Stand Up Paddleboard
If you haven't tried Stand Up Paddleboard (SUP) yet then now is the time, with many new ways of taking part in the sport becoming increasingly popular.
Even a gentle try on an SUP gives you a great core workout, but yoga on an SUP, racing friends or whitewater activities offer an even more challenging workout — and a lot more fun.
Stand Up Paddleboard offers a challenging but fun workout.
Outdoor Climbing
Even if you're already an experienced indoor climber, moving your workout outdoors will definitely give you a new thrill, a new view and possibly a new physical challenge.
One of the most exhilarating ways to get outdoors this summer, the sport will improve strength, balance and flexibility, and give you an amazing feeling of achievement once you reach the top! To get started, try an organization such as the American Alpine Club, which offers memberships discounts, climbing information and a great way to meet other climbers.

Outdoor climbing offers new thrills, great views and a great physical challenge.