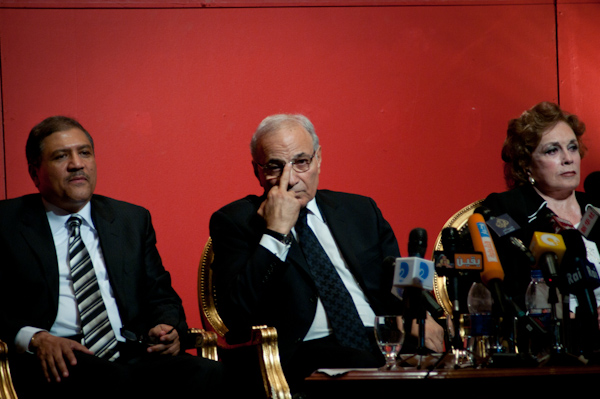 The trial against former Prime Minister Ahmed Shafiq, former President Hosni Mubarak's sons Alaa and Gamal Mubarak and other former Mubarak regime officials will resume on 14 October, the Cairo Court of Appeals decided on Thursday.
Shafiq is on trial for allegedly selling a 40,000 square meter plot of land in Ismailia that was owned by the Cooperative Housing Association of Air Force officers to Mubarak's sons at below-market rates in the 1990s, when he was the commander in chief of the Air Force.
The defendants face 13 separate charges related to this incident, including profiteering, fraudulently acquiring public funds, intentional squandering of public funds and more. In additional to these charges, Shafiq faces four additional ones.
Shafiq has been in the United Arab Emirates since the results of the presidential election were announced in June.
In an interview held in Dubai that was aired on the privately owned satellite channel al-Hayat 2, Shafiq denied all the charges against him.
He said that he is not running away from the country: "I refuse the term fugitive, I am a man who fought for this country."
When asked why he hadn't yet returned to Egypt, Shafiq stated that, "the atmosphere is still not reassuring, Egyptian people must be reassured."
Edited translation from Al-Masry Al-Youm