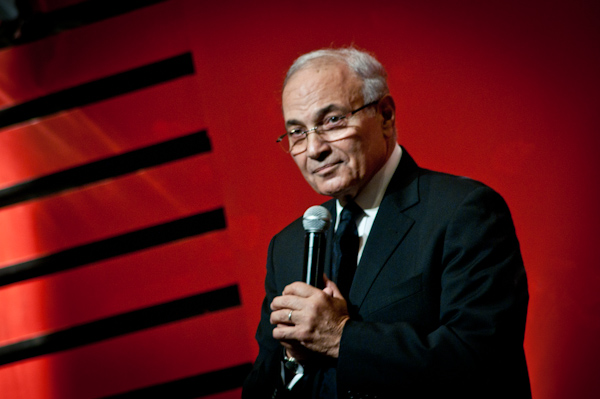 Defeated presidential candidate Ahmed Shafiq has said that professionalism requires respect for rivals, urging his winning competitor Mohamed Morsy to work on restoring security to the country.
The Presidential Elections Commission on Sunday declared Morsy the first elected president after the 25 January revolution that ousted former President Hosni Mubarak. He beat Shafiq with 51.73 percent of the votes to 48.27 percent.

"As soon as the battle is over, the country becomes under the command of one leader, and citizens become in the same boat, so there should be no room for dispute," Shafiq told CBC, a privately owned satellite channel, on Sunday.
Shafiq said he respects the outcome of the election. He also thanked his supporters and vowed to always be at their service.
The former Mubarak-era minister said he would consider utilizing his supporters' base to form a political entity if they offered the chance to him.
Shafiq said Morsy should consider security a major problem that needs to be solved. He warned that the deteriorating security situation would prevent the flow of investments into the country.