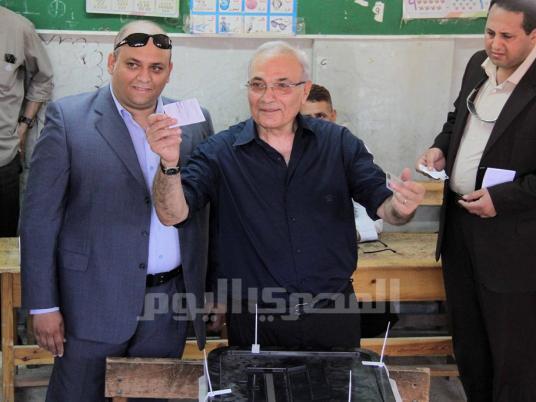 Former presidential candidate Ahmed Shafiq has said his political party will be founded soon, after paperwork is completed.
A statement from Shafiq's political office said a name has not been decided on yet, but the party is meant to express the Egyptian family and its slogan is "Egypt for all." It seeks to assert Egypt as a civil state and has a centrist approach to religion and achieving social justice.
The statement commented on news circulating on social networks of some enthusiasts who had started to apply for party membership.
Shafiq said that his presidential candidacy was not the end of his contact with political life. He is forming the party in response to thousands of phone calls and messages that he receives directly and indirectly, on a daily basis, from Egyptians who want to express themselves in a new influential party, according to the statement.
Shafiq left Egypt for the UAE after the presidential elections results were announced, declaring the victory of his rival Mohamed Morsy, who is now president.