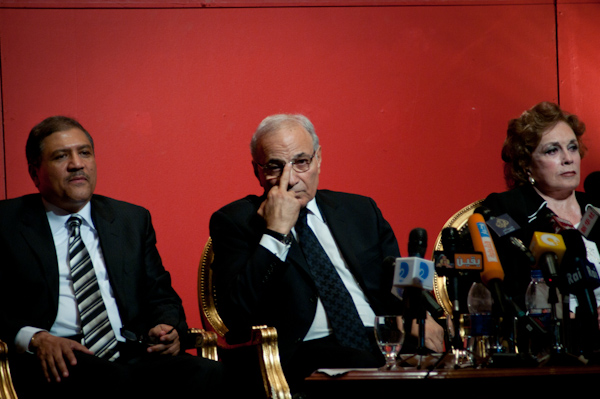 Former presidential candidate Ahmed Shafiq said from the United Arab Emirates on Monday that he is staying in Abu Dhabi to deal with "personal issues," denying that he was remaining abroad because of ongoing corruption investigations against him.
Shafiq said that "private and security reasons" forced him to stay in the UAE, Al-Masry Al-Youm reported.


He went on to criticize the administration of President Mohamed Morsy, saying that Morsy thinks there should be one person leading the ship while others should assist him.
"Despite deep conflicts between me and President Morsy, and with all respect to him, issues cannot be dealt with like this. Ruling a country should not be like this," Shafiq said.
Shafiq added that the burden of Morsy's first 100 days in office was being placed on Prime Minister Kamal al-Ganzouri's cabinet, urging Morsy to form a new cabinet quickly.
Shafiq said that he did not seek to form a new political party on his own, but would do this out of responsibility to the 13 million people who voted for him in the presidential election. He plans to announce the goals of the new party soon, he added.
Regarding his absence from former intelligence head Omar Suleiman's funeral, Shafiq said that he was close to Suleiman and had visited him when he came to Abu Dhabi to seek treatment. Shafiq added that he had called Suleiman in the US two days before his death. 


Edited translation from Al-Masry Al-Youm