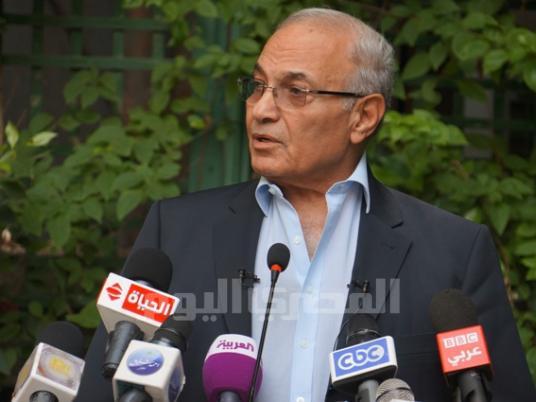 The election of Muslim Brotherhood candidate Mohamed Morsy would be a reversion to dictatorship, Ahmed Shafiq's campaign coordinator said, according to the London-based paper Asharq Al-Awsat.
Shafiq, who served as prime minister under former President Hosni Mubarak before he stepped down, and Morsy will compete in the runoff scheduled for next month.
Mohamed Qatary also told the London-based paper that the fire at Shafiq's campaign headquarters in the Giza neighborhood of Dokki Monday was "an attempt by some competing powers and currents to intimidate people and prevent them from voting in the runoff slated for 16 and 17 June."
The paper's Wednesday issue reported that Qatary said the reaction to the incident favors Shafiq because it has made people realize they face two options: the establishment of a modern, democratic state or the Brotherhood's state, which he said would drag the country backward.
"The enemy is in front of you and the sea behind you. It would be inappropriate to replace Mubarak with [the Brotherhood's] supreme guide," he said. "This will drag us back to the era of dictatorship."
Morsy announced at a press conference Tuesday that he would resign from his position as president of the Brotherhood's political arm, the Freedom and Justice Party, if elected.
The Presidential Elections Commission on Monday announced that among the field of 13 candidates, Morsy ranked first in the first round of the vote, closely followed by Shafiq.
Revolutionary groups, who see Shafiq as an icon of Mubarak's regime, have called for boycotting the runoff, saying they question the result of the election and reject the former minister's progress to the second round.
Young revolutionary group members protested in a number of governorates this week to reject Shafiq's progress to the runoff.