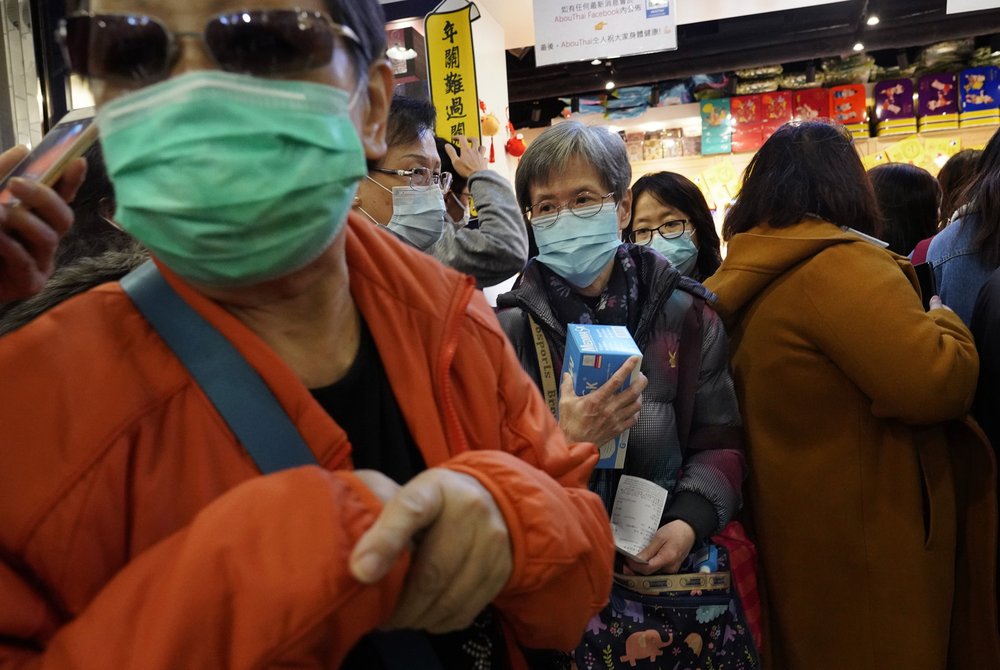 The medical supplies market in Egypt is suffering from a severe shortage of face masks, and the increasing demand has led prices of masks to skyrocket in the country by 500 percent, amid fears over a Coronavirus outbreak that has killed over 1,700 people in mainland China and infected 70,000.
Head of the Pharmacy Division at the Federation of Egypt's Chamber of Commerce (FEDCOC) Adel Abdel-Maksood called on the unified drug procurement authority to secure deals on the purchase of face masks as soon as possible and ensure they are available on the market, as a precautionary procedure following reports over the weekend of the first Coronavirus case in Egypt.
The virus, officially dubbed COVID-19, has spread to over two dozen countries worldwide, but only five people have died so far from the infection outside of mainland China, according to a Monday report from AFP, which pointed out that recent moves by the Chinese government to alter counting methods led to an additional 14,000 reported cases of the disease in a single day last week.
Meanwhile, a quarantined cruise ship off the coast of Japan, which has recorded over 300 cases of the infection, remains the biggest cluster of COVID-19 outside of China.
Abdel-Maksood said that supply orders from public hospitals in Egypt are primarily the responsibility of the government and not the private sector, pointing out that all hospital personnel must wear face masks at all times, not just as a precautionary measure to present the spread of coronavirus or other epidemics.
He then accused vendors across the country of collecting large quantities of face masks to store them in preparation for offering them at higher prices later.
For his part, head of the Pharmaceuticals Division at FEDCOC Ali Ouf said that there are currently eight production lines for face masks in medical supply factories across Egypt, admitting that the production capacity of these companies – just 60 million face masks annually – fails to meet the demand of the local market.
Egypt, before the outbreak of the novel Coronavirus, imported five times what it produces in face masks from India and China, Ouf added in a statement to Al-Masry Al-Youm.
Ouf said that the face masks industry took off in Egypt during the swine flu outbreak a decade ago, but production later stopped for a long time, with manufacturers resorting to importing from China at lower prices than the cost of manufacturing face masks in Egypt.
Now, however, Egypt has stopped importing face masks from China over Coronavirus fears.
Because there is high demand for face masks and the supply within the country remains low, face masks are now being sold at LE 5 in the black market, five times its original price, Ouf said.
He added that Egyptian factories should have the capacity to produce 120 million face masks annually to meet the demand of the local market.
Some Chinese merchants have even requested to import face masks from Egypt, according to Ouf, with one proposing a contract to provide 145 million masks to China, a request rejected by Egypt due to its factories' low production capacity, according to Ouf.
Edited translation from Al-Masry Al-Youm