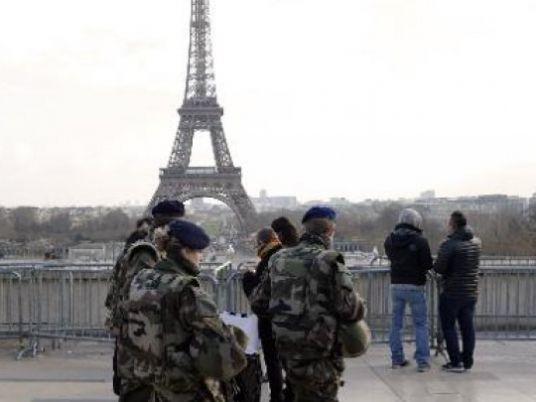 The attacks that left at least 120 dead in Paris are the deadliest in Europe since the Madrid train bombings in March 2004.
– January 7-9, 2015, France: Two men armed with Kalashnikov rifles storm the Paris offices of Charlie Hebdo, a weekly known for satirical caricatures of Islam and other religions. They kill 12 people including eight cartoonists and journalists as well as two police officers, before fleeing. A policewoman is killed just outside Paris the following day in a shooting investigators later link to the Charlie Hebdo attack. A gunman takes hostages at a Jewish supermarket, four of whom are killed. The Charlie Hebdo attackers and the hostage-taker are killed in separate shootouts with police.
– July 22, 2011, Norway: A right-wing extremist, Anders Behring Breivik, kills eight people in a bomb attack outside a government building in the capital Oslo and later murders another 69 people — most of them teenagers — when he opens fire at a Labor Youth camp on the island of Utoya. In August 2012, he was handed a 21-year prison sentence, which can be extended if he is still considered a danger to society.
– July 7, 2005, Britain: Four coordinated suicide attacks at rush hour on three underground lines and a bus leaves 56 dead and 700 wounded. The attacks were claimed by Al-Qaeda.
– March 11, 2004, Spain: A dozen shrapnel-filled bombs explode on four commuter trains heading for Madrid's Atocha station, leaving 191 dead and about 2,000 injured. The coordinated attacks were claimed by militants who said they had acted on Al-Qaeda's behalf in retaliation for Spain's involvement in the US-led invasion of Iraq. The seven chief suspects committed suicide on April 3, 2004, by blowing themselves up in an apartment near Madrid, also killing a policeman.
– August 15, 1998, Britain: A car-bomb explodes in Omagh, a small town in Northern Ireland, killing 29 people and wounding 220. The attack is claimed by the dissident wing of the Irish Republican Army. The Omagh bombing was seen as a major test of the fragile peace established by the Good Friday agreements inked just four months earlier.
– June 19, 1987, Spain: A car-bomb attack by the Basque separatist organization ETA in the car park of a shopping center in Barcelona leaves 21 dead and 45 wounded.
– August 2, 1980, Italy: A bomb explodes in the waiting room of the Bologna railway station, leaving 85 dead and 200 wounded. It was the deadliest attack in the country's history. Two members of an extreme right-wing terrorist group were condemned to life in prison over the attack, but those who planned it were never identified.